A Glimmer of Hope
for Mitra Women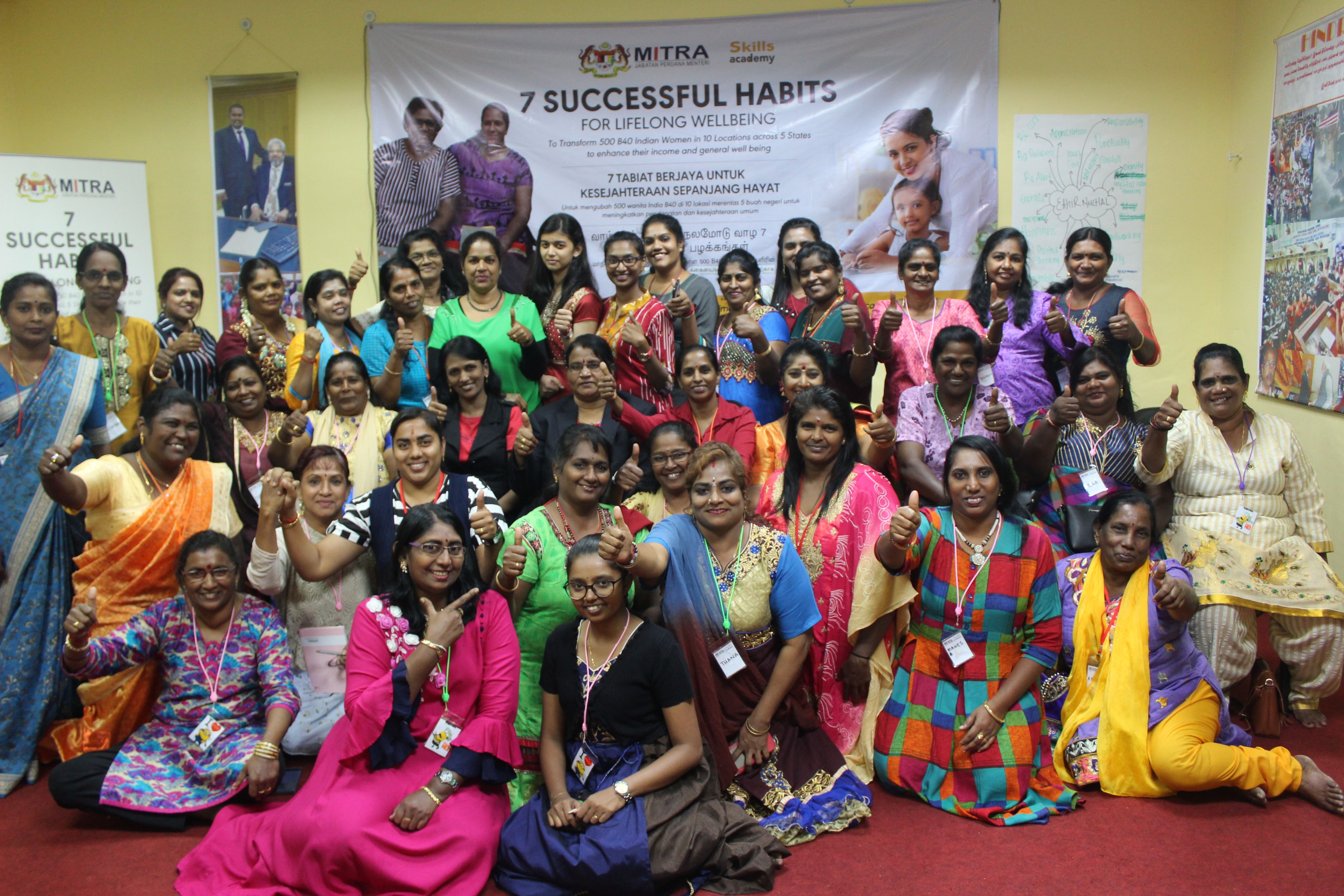 In the last two years, during the peak of the Covid-19 pandemic, individuals from the B40 category, including those from the Indian community, have been struggling to make ends meet with working from home becoming the 'new norm'. The pandemic has halted many small businesses, and has exacerbated the country's poverty rate.
MITRA (formerly known as SIDEC) was introduced in 2008 and has been working on developing this particular community in terms of providing jobs and creating better opportunities for Indian women. The Make it Right Movement (MIRM), pioneered by Mr. Brian Lariche and his team, works hand in hand with MITRA in collaborative efforts to empower women and to increase financial literacy. These efforts include shifting from conventional ways of home businesses to complying to the needs of the current economy, that is, digitisation.
Having been affiliated with over 250 NGOs, MIRM's approach is simple. It places emphasis on sustainable initiatives, rather than focussing on short term projects yielding temporary results.
The atrocities of the pandemic have brought out the inherent need to help those in need. This resonates with the quote "give a man a fish and you feed him for a day, teach a man to fish and you feed him for a lifetime''. In corollary to this, the #Kitajagakita approach which extended to helping these individuals do well in their businesses, and promoted buying from small business owners was also a way for this affected community to thrive in a post-pandemic world.
Primarily, most of these individuals already have existing businesses or are employable, but do not have the necessary resources big companies do, and they are not exposed to networking to ensure business survival. Therefore, the goal of MIRM is to expand and get proper coverage for these businesses to blossom.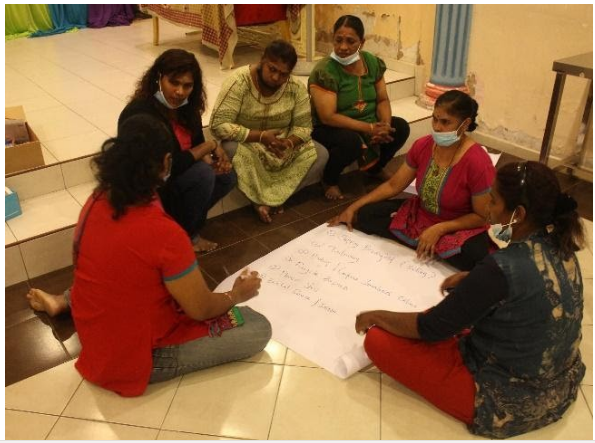 To empower these women, and to equip them with the right skills, MIRM has conducted various training sessions funded by MITRA to boost self-confidence, and to coach women regarding fundamental skill sets and marketplace needs. These include physical trainings held at various locations in Perak, Kedah, Selangor, Negeri Sembilan and Johor.
These training sessions consist of workshops dedicated to helping women visualise their business ideas, identifying essential business needs, proper income management and to leverage the specific qualities and unique differences in each business, thereby setting them apart, increasing competitiveness. They were also taught about SSM and KKM requirements with regards to starting and managing a business which included all government initiatives available to help sustain a business.
Among the practical activities done were creating lightboxes to display products, presentation exercises, photography tutorials and self-empowerment exercises. Likewise, these training sessions also stimulate support groups within the B40 community to share personal experiences, coping strategies and to inspire one another for the betterment of their development.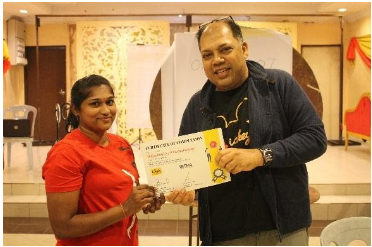 With the outbreak of the COVID Pandemic, businesses globally have leveraged technology to digitise their products. This can be seen with the surge in usage of Grab, Lazada and Foodpanda. One of the ways to assist these B40 woman is by marketing their products digitally.
Digital marketing refers to using digital channels such as search engines, social media, email, and mobile apps. Now more than ever, to adapt with the pivotal need to transition operations online, MIRM has introduced an online platform known as Belikot. Belikot was created specifically by MIRM to develop successful B40 entrepreneurs and fulfil their aspirations of 'Making it Big' in the business world. It enables these women to enhance their marketing skills and advertise their products, and offers a soft and easy approach on how to digitally market products. MIRM tackles this by providing a free platform that is user friendly. This website also includes a step-by step approach on how to market your product -from primary listing details, listing category and services, and showcases your social media sites, including a brief description, business videos, images etc. It highlights the importance of keeping up with business and social trends for the business illiterate.
By way of populating the Belikot website, MIRM used deliverables developed by the Design Team who are all PWDs (persons with disabilities) – for the women attending the MITRA program. These deliverables included posters, logos, and buntings for the women to kickstart advertising/marketing of their businesses. It is important to note that for many of the women who attended the program, this marks the first time that their products/services are marketed on an online platform.
Want to support this initiative, but you are only keen on purchasing certain kinds of products? The website allows you to filter your search, from accessories and apparel, to food and home products. With the uncertainties of the COVID crisis in Malaysia, mobility is restricted. With travel restrictions in place, it may not be easy to get the product you want. The location filter option makes searching your desired products more accessible and it would be easier for you to be in contact with the vendor. Belikot also explains more about the heart behind the MITRA initiative in their "about us' page, featuring blog posts ranging from tips and tricks, to delicacies.
Click on to find out more on https://www.belikot.com.my/