BAC & Collaborative Partners Acquire Syringe Pumps For HTAR Klang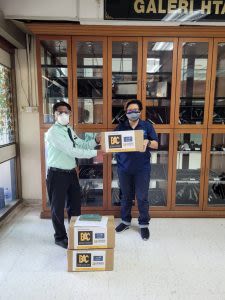 As hospitals around the nation continuously struggle to cope with the surge in Covid-19 infected patients brought in every single day, Malaysians and kind hearted individuals have come together to initiate efforts to reduce the strain and pressure felt by the healthcare sector.
Our healthcare system is overwhelmed with the spike in cases, and the urgent need to equip hospitals with critical life-saving medical equipment has come to attention.
Realising that many government hospitals and facilities face a supply crunch, almost crippled to an extent, CovidFund.my was immediately set-up.
An inclusive collaboration of like-minded partners – BAC Education Group, Rotary Foundation, Rotary 3300 District and Make It Right Movement, this initiative targets to raise RM1 million to procure and deliver life-saving medical equipment directly to the hospitals.
On 9th August, Hospital Tengku Ampuan Rahimah (HTAR), Klang received 3 units of Syringe Pumps costing RM3200 each. Hospital officials and personnel were relieved to receive these items, amounting to RM9600 in total. These pumps are used to manage symptoms such as pain, nausea and vomiting, seizures, agitation, and respiratory secretions.
Our hospitals are still in dire need of other equipment including Oxygen Ventilators and Oxygen Concentrators. We hope more help would pour in so we would be able to help ease the strain of our medical frontliners.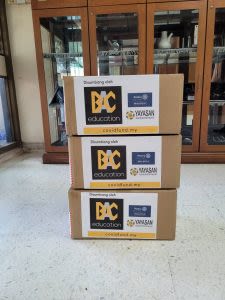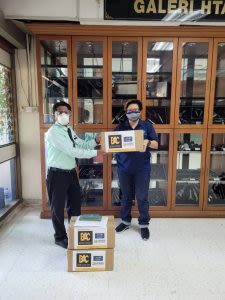 Item 1 of 2