BAC's Lifelong Commitment:
Giving Back to Communities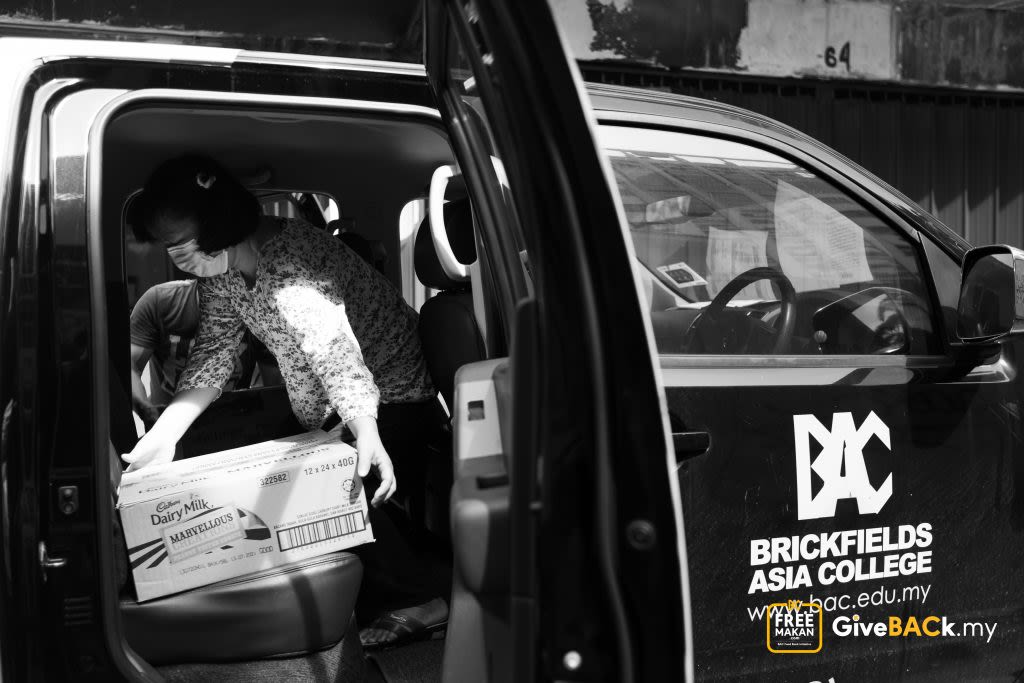 Small acts when multiplied by millions of people, can transform the world.
- Howard Zinn
It usually begins with a plea for help.
Then, the awareness and aptitude to recognise this call for help.
Finally, the capacity to response to this plight.
The Call-to-Action: Corporate Social Responsibility (CSR)
Corporate social responsibility is understood and implemented differently by each organisation, but the underlying core idea of a CSR initiative or campaign remains: to operate in an economically, socially, and environmentally sustainable manner, fulfilling philanthropic, human rights, environmental or economic responsibility.
We at BAC Education are no strangers to CSR drives. 'Transforming lives through education' has, and will always be our mission. Alongside this pledge, we have launched numerous initiatives, impacting local and global communities. Throughout the years, we have shaped our students and staff by ingraining the importance of Core Values, and how these will create ripples of change and positive impact.
This is why we are known as the Nation's Most Impactful Education Group.
We lead the way in creating progressive CSR programs that give back to communities.
Read on to know more about how we create positive change and impact the lives of vulnerable communities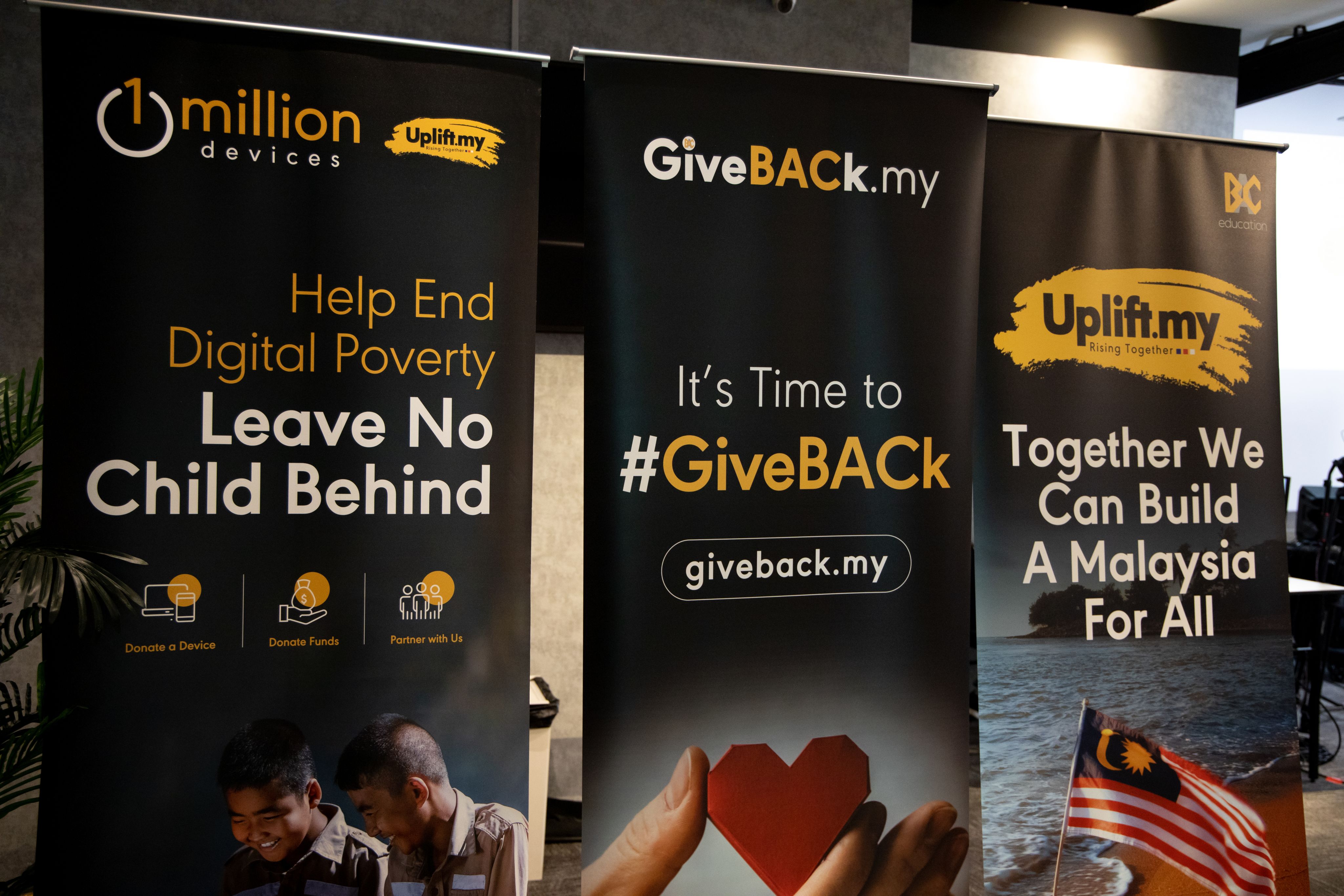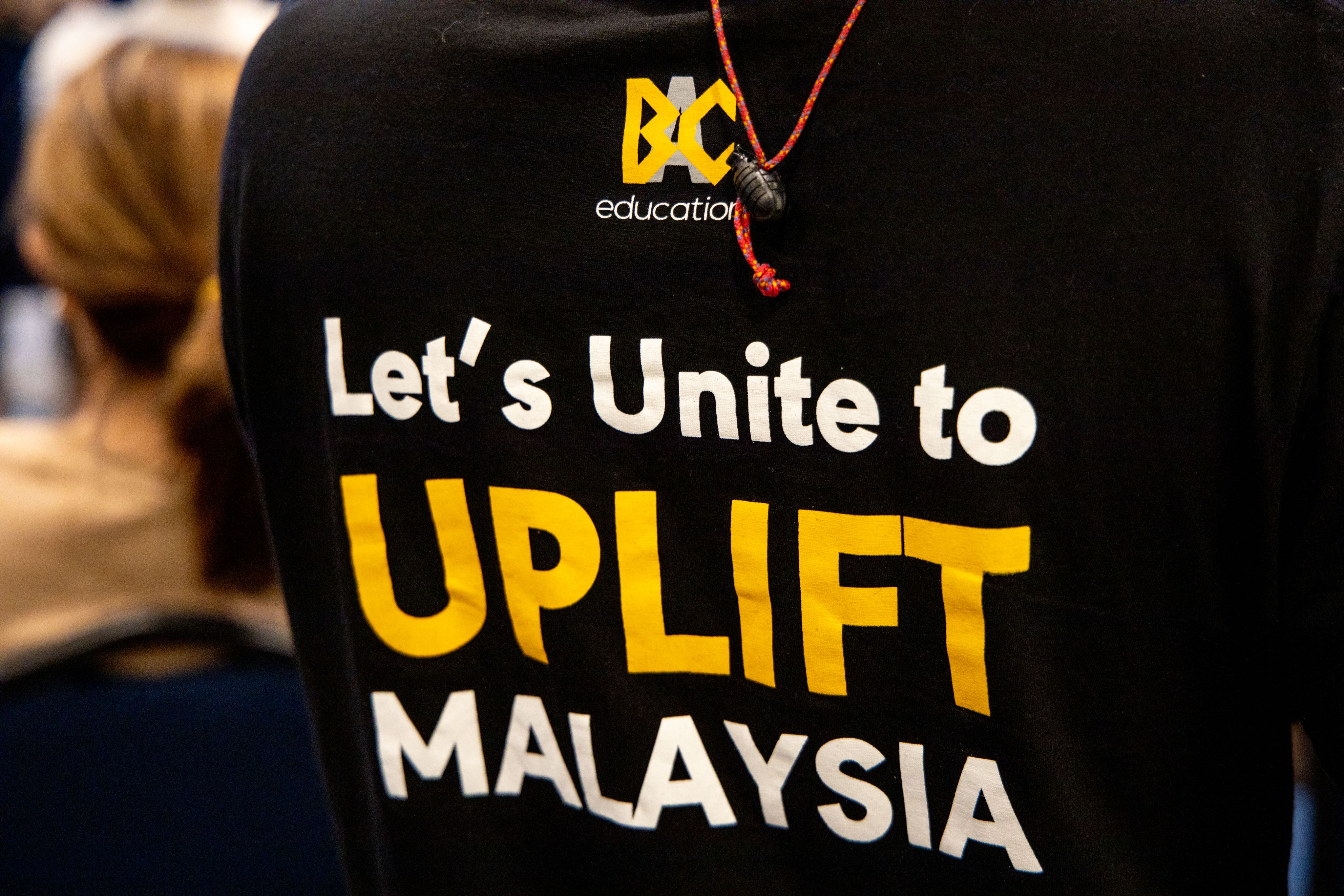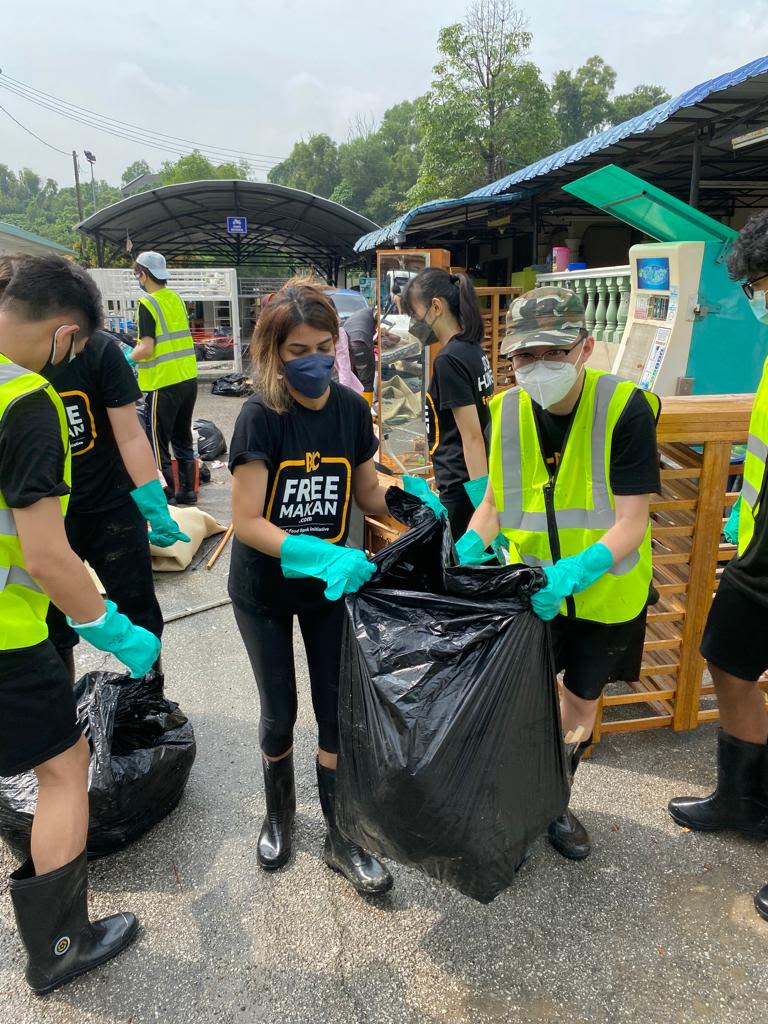 Malaysia Flood Relief
In December 2021 and in early 2022, floods decimated homes in Shah Alam, Klang, and Pahang. More than 50,000 people were displaced by these floods that have been dubbed the "worst in the last 100 years". In response to urgent calls for help, FreeMakan, together with UPLIFT (Pertubuhan Bangkit) and the BAC Education Group launched the Klang Valley Flood Relief Campaign, which then amplified to the Malaysia Flood Relief, in efforts to reach out to flood victims across the nation. From much needed ready-to-eat packed food and medical supplies to mats, mattresses, and a simple shoulder to lean on, BAC staff and student volunteers joined hands and set out in teams to help Malaysians in need. From food packing, sorting donated items to be distributed, and massive cleaning efforts, our staff and student volunteers invested time and energy to assist affected flood victims rebuild their lives.
FreeMakan
Launched in response to the COVID-19 pandemic, FreeMakan.com is a BAC Food Bank initiative dedicated to eradicating food poverty in Malaysia by providing dry rations and cooked food to people struggling with hunger and food insecurity. We have partnered with a network of community-based organisations to meet the immediate needs of the poor and homeless affected by the pandemic. To date, FreeMakan has assisted the urban poor - families and communities living under extreme poverty, daily wage earners who have lost their livelihood, and struggling communities throughout the nation. Poverty and hunger are intimately connected. What first started as an initiative to only feed 2,000 families, turned into something much bigger. A drive with a strong purpose, 'Stop Hunger! Help Feed 30,000 B40 Families' which began in early June 2021, raised RM1.5 million, thanks to the generosity and empathy of Malaysians. With unemployment on the rise, and the effects of the pandemic painfully intruding into the lives of many, especially the poor and marginalised, the need to feed became much greater, and generous donors and volunteers came forward to help in ways they could, to reduce the number of families going to bed on an empty stomach.
Read more about our efforts here https://freemakan.com/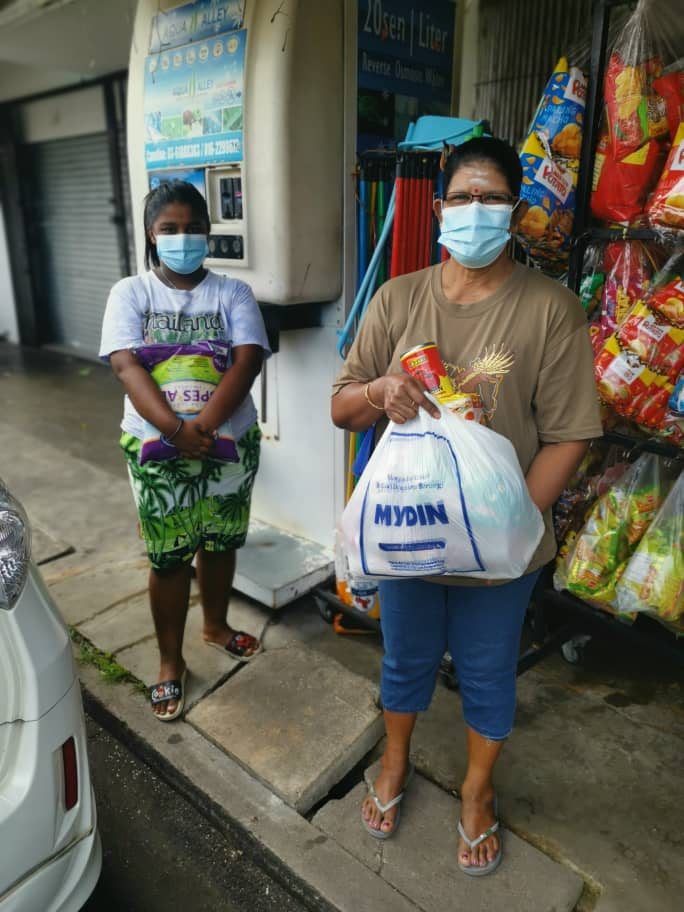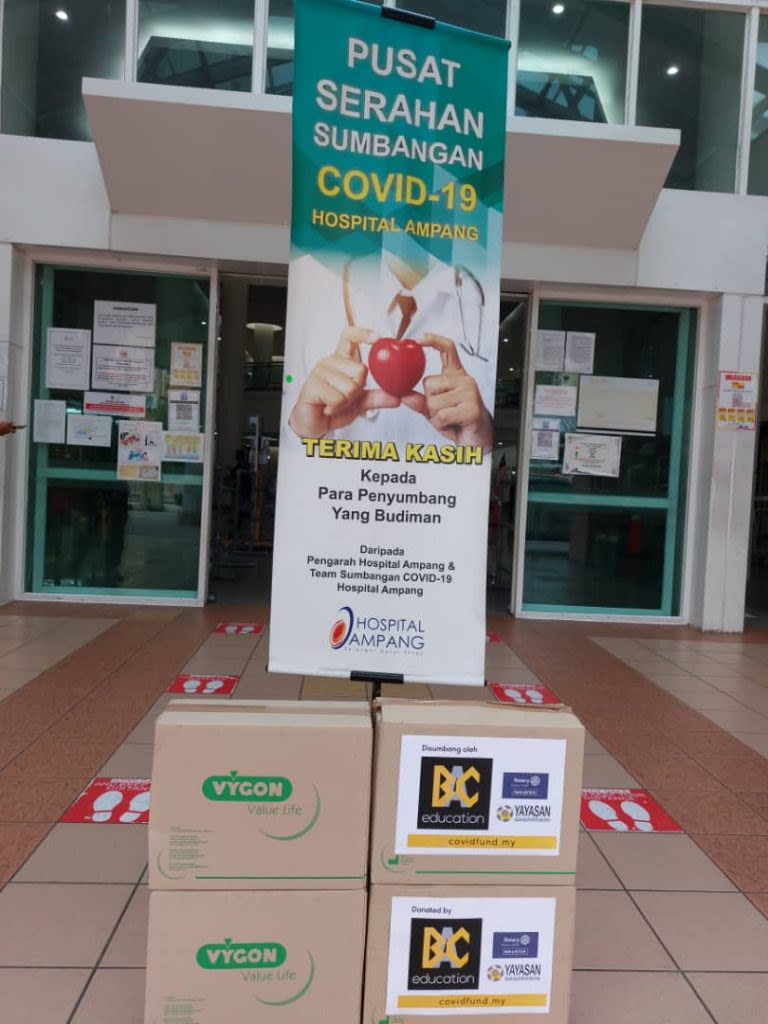 CovidFund.my
When Covid-19 hit the country in 2020, our hospitals and healthcare facilities were overwhelmed. Our healthcare system crumbled under the strain, and frontliners started feeling the brunt of the pandemic. Incapacitated from exhaustion and fatigue, our frontliners were burnt out. Responding to this cry for help, BAC Education launched CovidFund.my, a community initiative, aimed at raising RM1 million, to help save the lives of Covid-19 patients. Funds raised were specifically dedicated to mobilising crucial aid for our government hospitals and frontliners. This was a time where the nation had to put aside differences, to achieve one common goal – to help Malaysia breathe again. As we came together as one, we made a beaten and bruised healthcare system better. With funds raised, CovidFund.my procured medical equipment and supplies for major hospitals in the Klang Valley and other states. Among them include Hospital Kuala Lumpur, Hospital Serdang, Hospital Selayang, Hospital Ampang, Hospital Tengku Ampuan Rahimah, (Klang), Hospital Kajang, and clinics in Sabah to name a few. CovidFund.my helped restore the weakening trust in the system.
To read more, visit https://covidfund.my/
1MillionDevices
Launched on October 12th 2021, 1MillionDevices.my is a nationwide campaign by UPLIFT to bridge the digital divide in education by equipping every marginalised school-going child with a digital device. With numerous lockdowns during the pandemic, one of the many things brought to attention was the incapacity of students, especially from lower income families without a digital device to follow school lessons from home. With no access to necessary tools and internet connectivity, many students struggled to cope with lessons from the safety of their home. We are still far from battling digital poverty and divide, but Malaysians are a generous lot. With their generosity and kindness, and with inclusive collaborative partnerships of private and government companies, we have been able to provide children in need with the necessary tools needed to access their right to education. However, our work is far from over.
If you would like to partner with us to bridge the digital divide, or if you do have a usable laptop, or one that needs to be refurbished, that can be donated to underprivileged children, connect with https://1milliondevices.my/.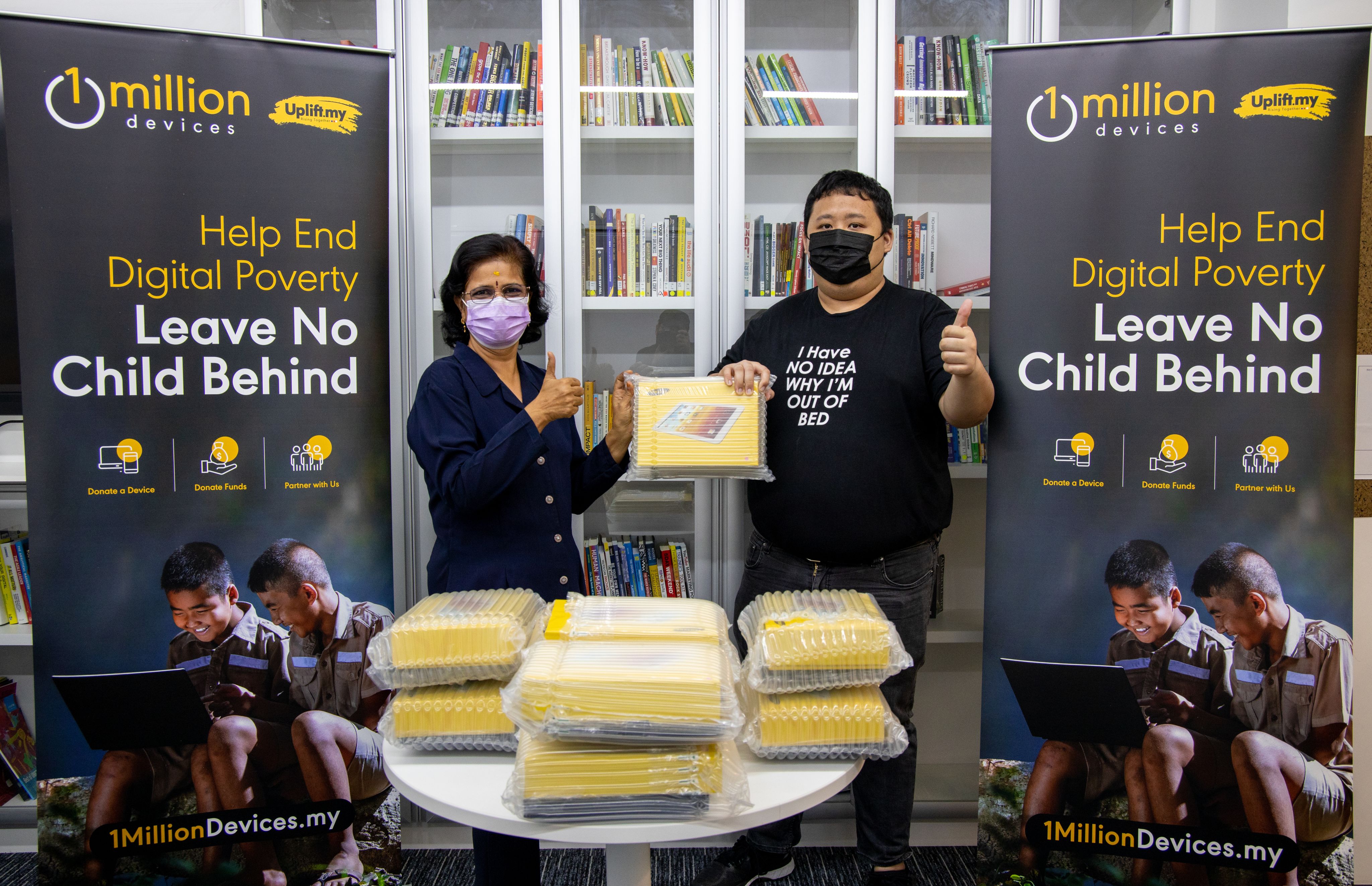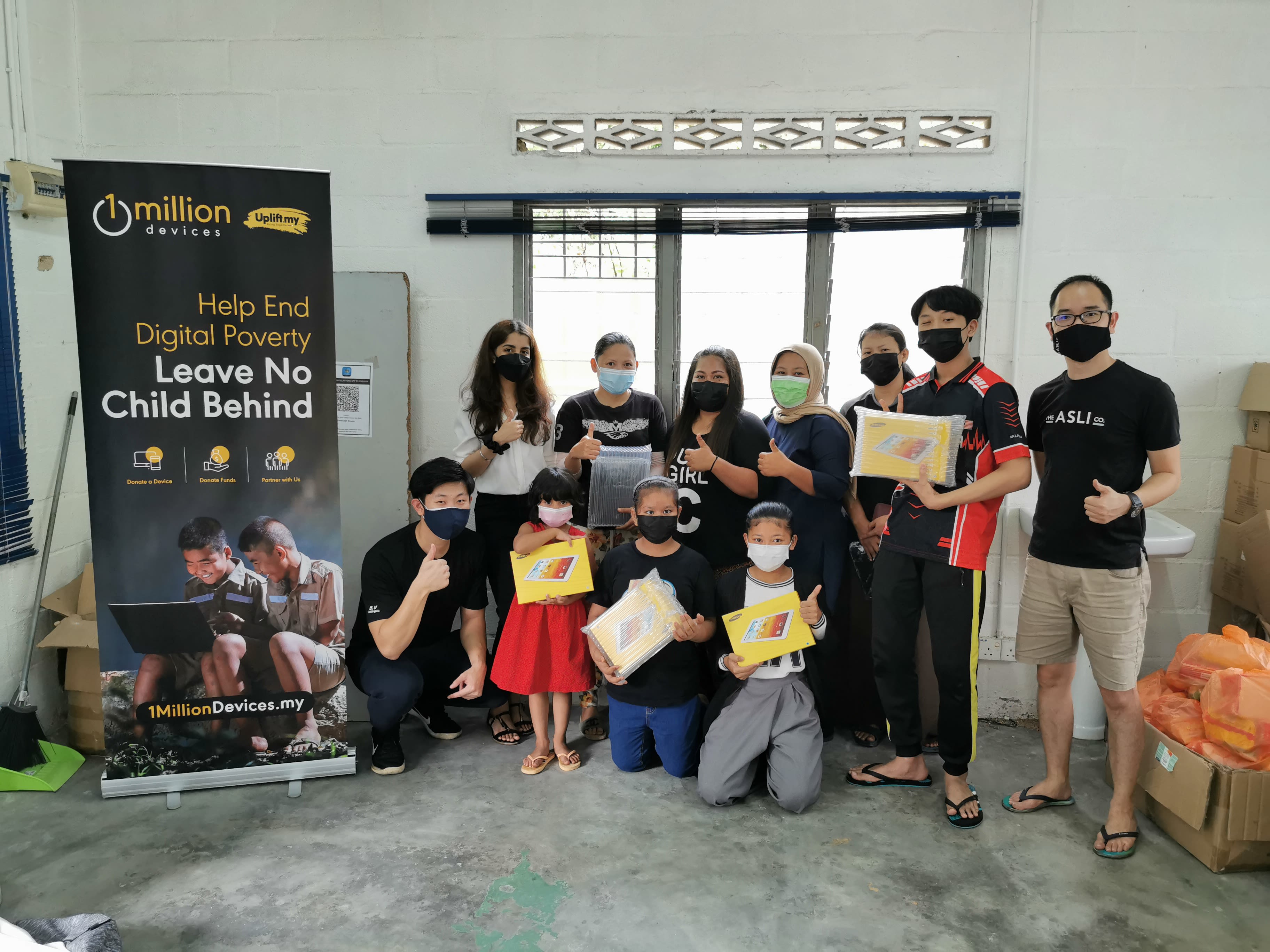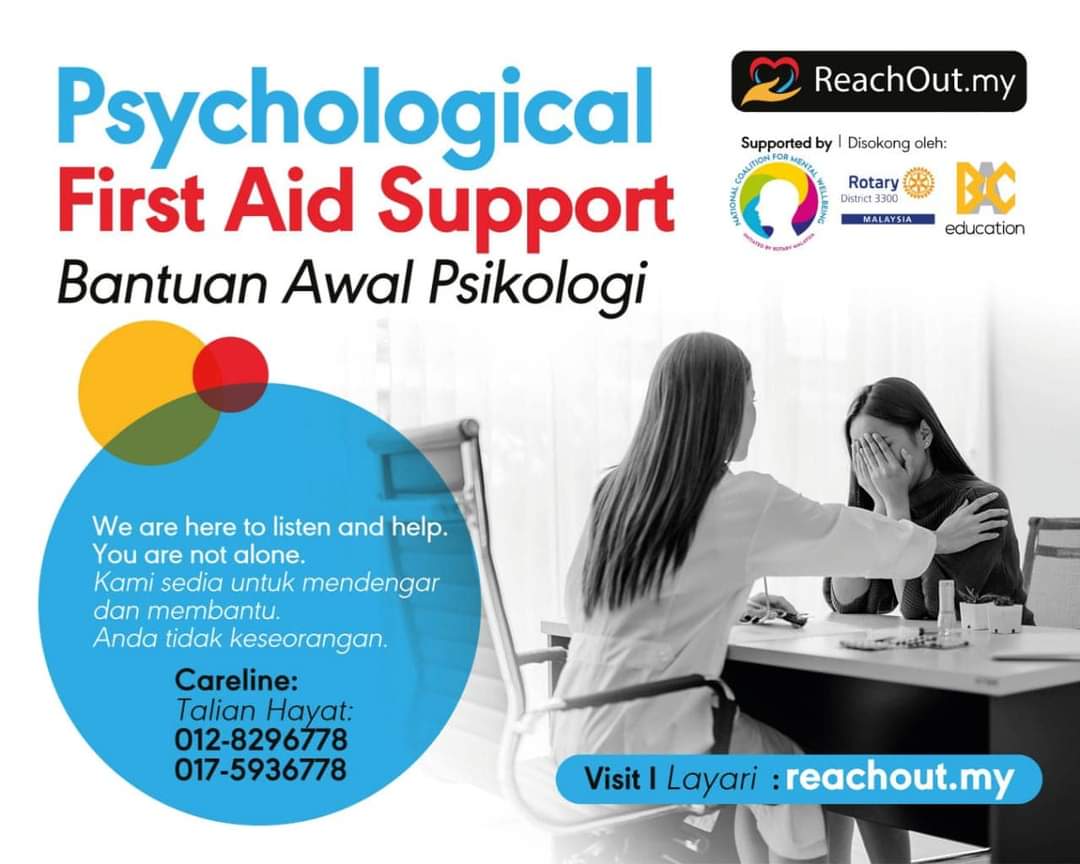 ReachOut
When mental health is compromised, other aspects of one's life will take a downward trail. Mental wellbeing. Coping with life stress. Work performance and productivity. All these contribute to our state of wellbeing. With numerous layoffs during the pandemic, loss of income, no work-life balance, and numerous lockdowns in place, many individuals, adults, and children alike, severely suffered from mental and emotional depression. Realising the importance of just having the presence of someone, and having a listening ear, ReachOut.my was launched. A collaborative partnership between the National Coalition of Mental Wellbeing, Rotary Malaysia, BAC Education and like-minded partners, saw this platform being launched as an avenue for people to simply reach out to when they need someone to talk to.
If you know someone who needs a friendly ear that hears, direct them to https://reachout.my/
Sheroes
It is said that when you empower a woman, you empower a nation. For many years women and girls have fought for their human rights – to be educated; to access healthcare, to break the glass ceiling, to be paid equally, and much more. But, in Malaysia and around the world, women and girls continue to face violence and discrimination. Women and girls withstand the most of poverty and violence. Too often, girls miss opportunities to go to school and women do not have secure or paid jobs and experience socio-economic challenges that make them vulnerable to injustice. They also do not have access to crucial digital and technological skills that could help them break free from the vicious cycle of poverty. Sheroes is a platform that supports and empower women and girls to transcend the limits of society, to build a better future for themselves. Offering upskilling and reskilling courses, empowering webinars and talks, a hotline for help when needed, and practical advice and tips, Sheroes.my addresses economic empowerment, domestic abuse, sexual harassment against girls, sexual and reproductive health, and online child sexual exploitation and abuse.
To know more, visit https://sheroes.my/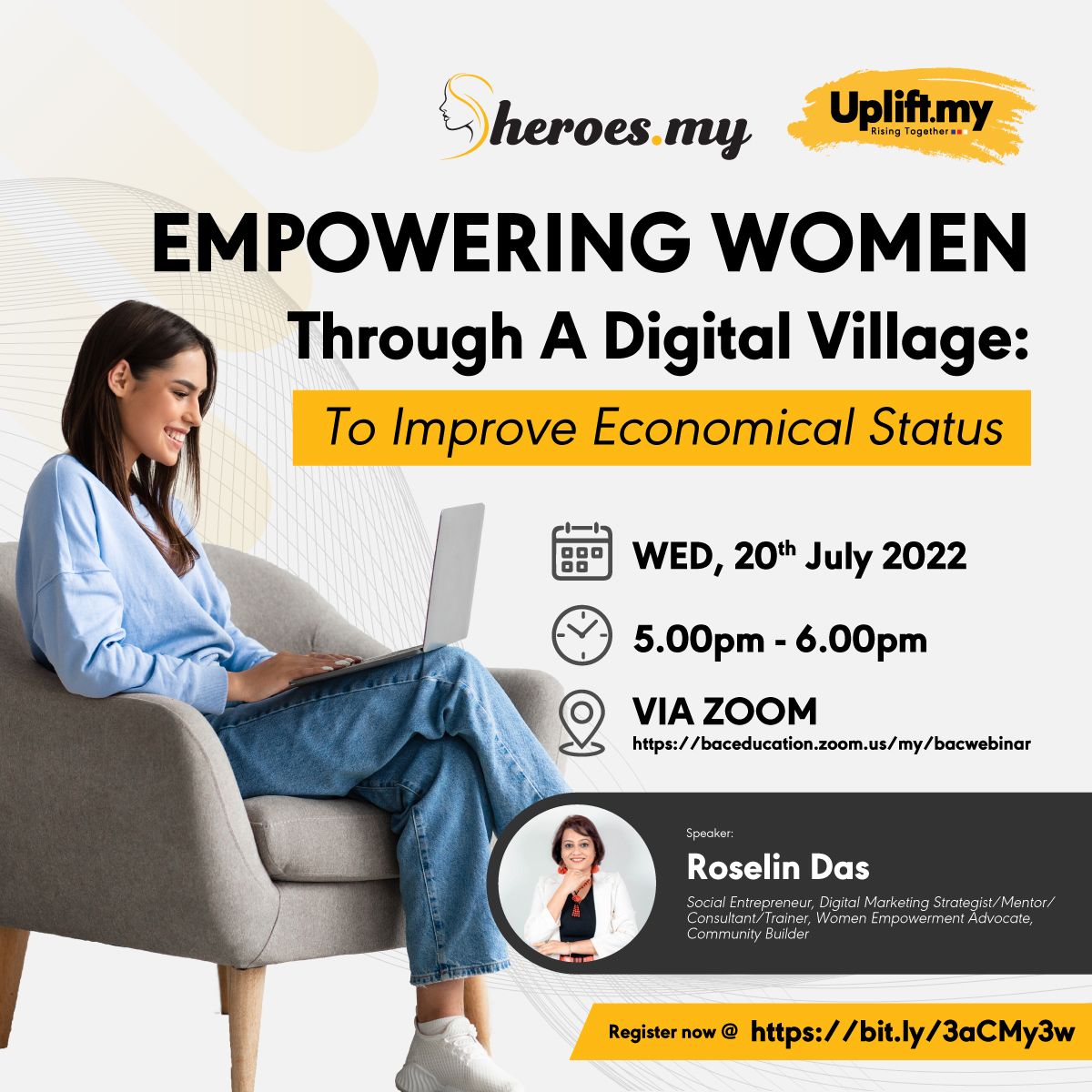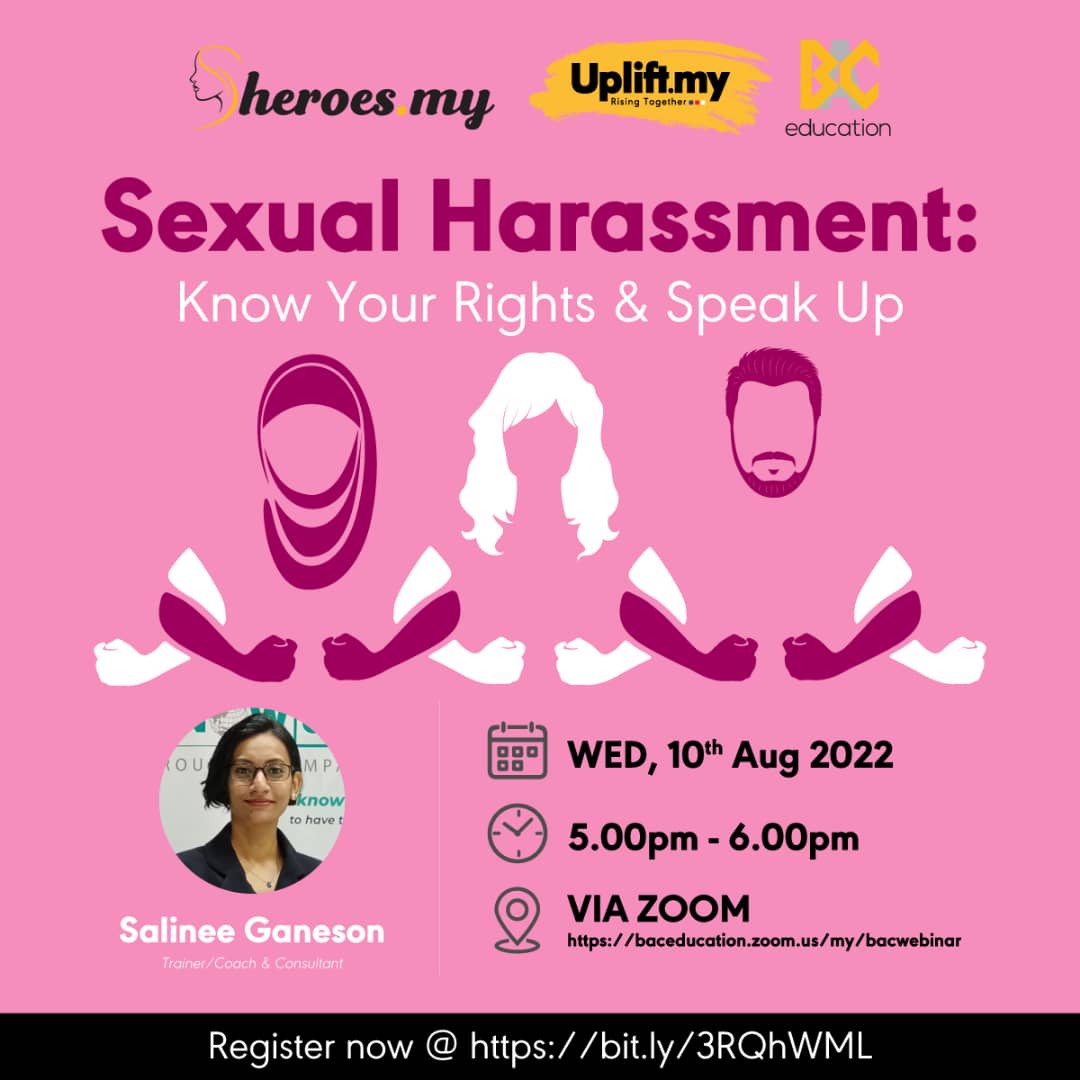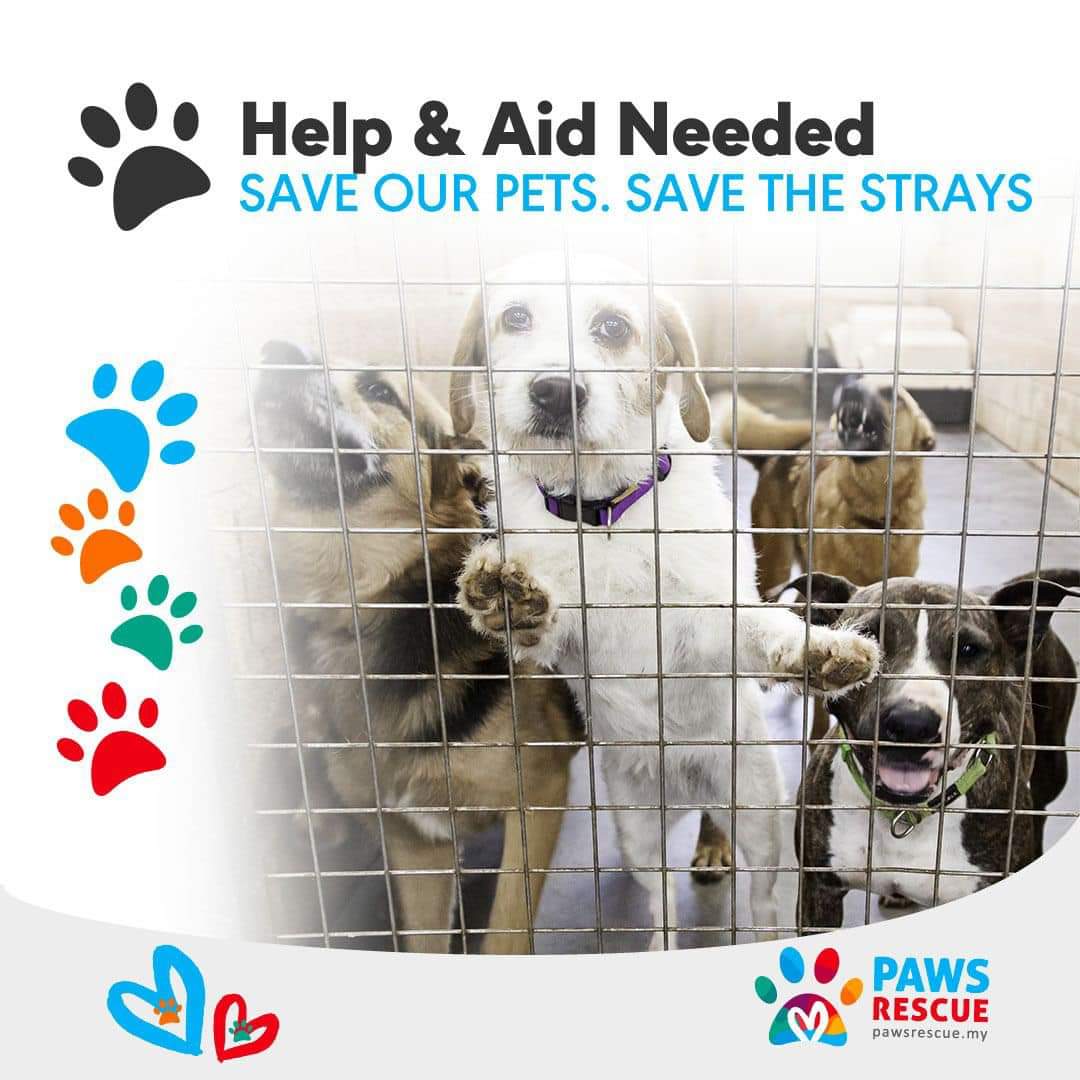 PawsRescue
Launched in November 2021, PawsRescue.my is a collaborative nationwide campaign by UPLIFT (Pertubuhan Bangkit) to advocate for homeless cats and dogs. Working together with rescue groups, shelters, and animal welfare volunteers across Malaysia to advocate for animal welfare and to create a more compassionate world for stray animals, you too can be a part of this.
Visit https://www.pawsrescue.my/ to know how you can help our furry friends.
Asia Heroes
Volunteerism is one of the most selfless acts of human kindness and is altruism at its best. In line with our core values and mission, Asia Heroes, an initiative which links volunteers to organisations in need, was launched. In collaboration with the UPLIFT initiative, Asia Heroes works tirelessly with NGOs, corporate and community groups, statutory bodies, and volunteers to achieve its mission of connecting active volunteers to inspiring causes throughout Malaysia, and across the SEA region.
If you wish to volunteer with us, or need volunteers for any of your volunteering initiatives, visit https://asiaheroes.org/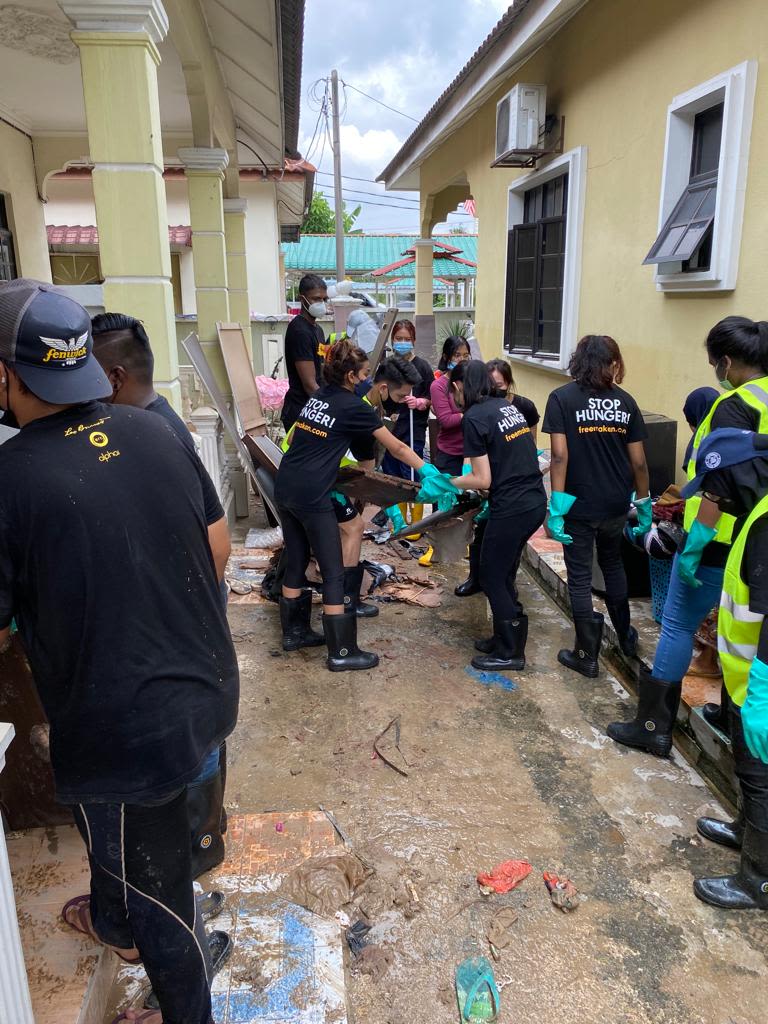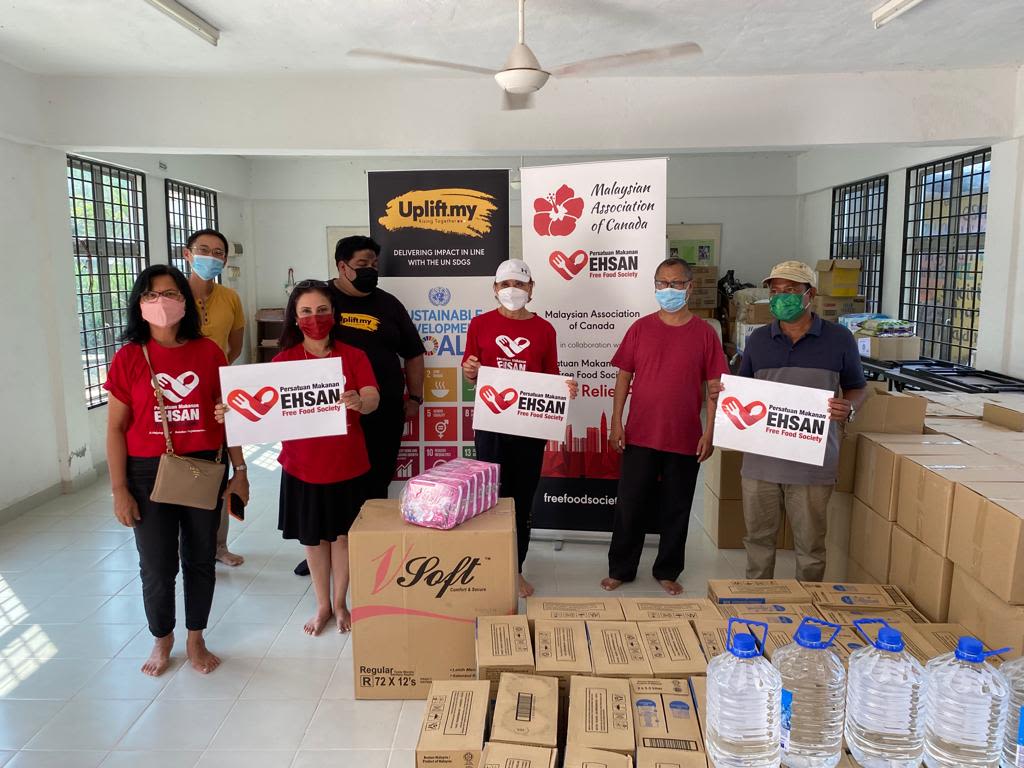 We at BAC Education have partnered with many like-minded organisations, bringing the public and private sectors together to raise funds quickly and efficiently. In times of crisis, when people are in life-and-death situations, they are desperate for help. And our mission is to save and rebuild lives through direct humanitarian action, and to help those hardest to reach, and the most vulnerable.
By pooling resources to work as one, today, we have played a pivotal role in coordinating relief efforts for the Nepal Floods in 2014, East Coast Floods in 2015, the Sri Lankan Floods in 2016, andthe Penang Floods in 2017. We have also launched fundraisers for orphanages and shelters, and for struggling communities in India and Sri Lanka. We will not stop here.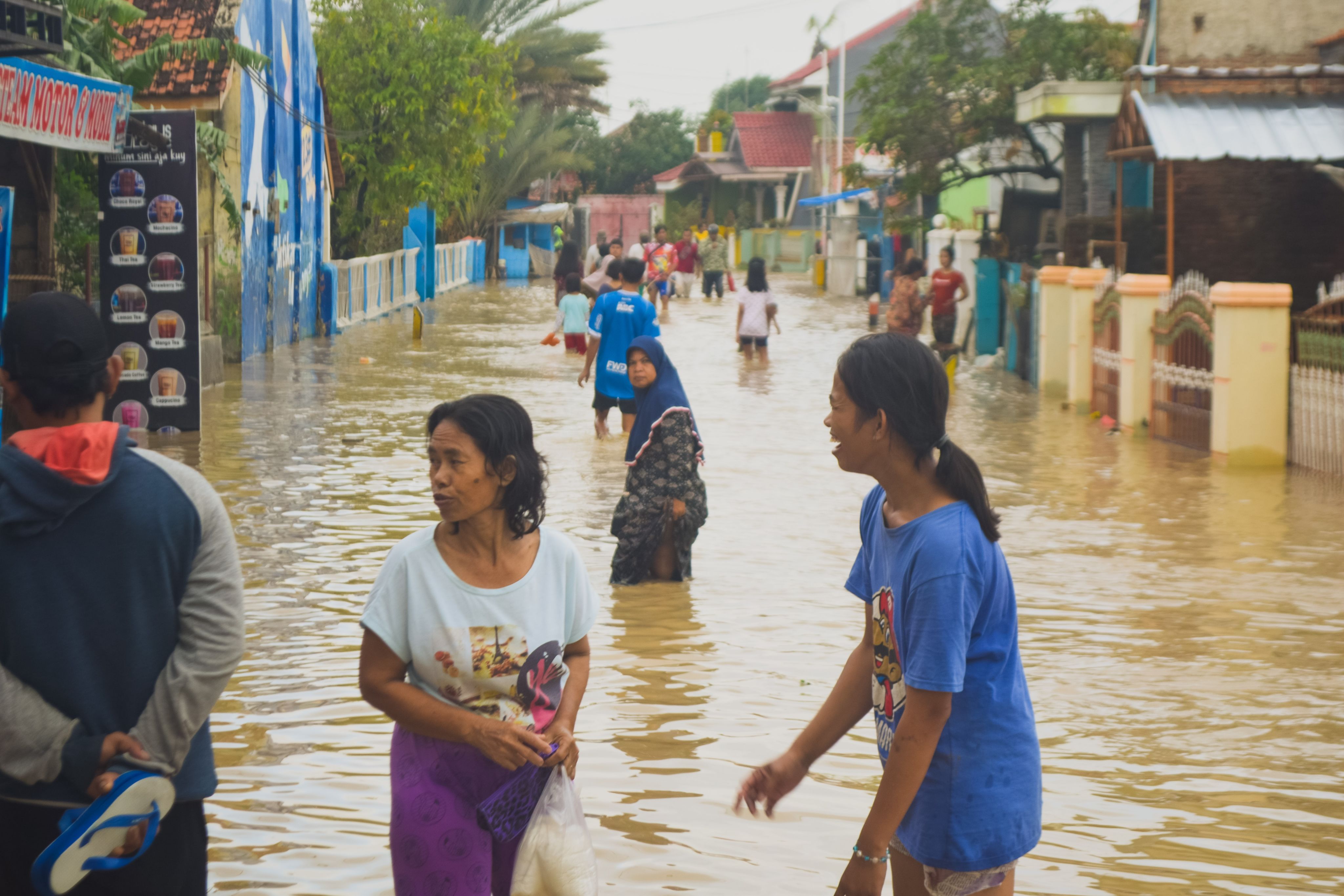 When there is a plea for help, we at BAC will respond to this plight. And if you wish to partner with us, and play a part in impacting communities, and changing lives one day at a time, come join us.
"Great opportunities to help others seldom come, but small ones surround us every day."
This begins with you and me...