Crossing Mountains & Seas: FreeMakan Addresses The Needs Of Families In Kota Kinabalu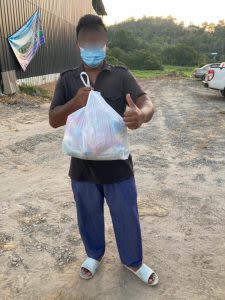 When FreeMakan first launched its campaign, requests from East Malaysia started pouring in. We knew that it would be a challenge to reach these communities, with the disconnect in communication and databases. Due to the lack of digital access and literacy, most of the times, community volunteers are left with no choice but to head out personally to vulnerable communities, and compile a list.
As challenging as it was, no mountain is too high and sea too deep for FreeMakan. After weeks of detailed planning, we connected with a volunteer partner, Ally. On 27th & 28th July, 82 grocery packs were delivered to families living below the poverty line around Kota Kinabalu.
The grocery packs arranged for these households had a few more extra items compared to the standard packs FreeMakan has been distributing. Families in Sabah received 15kgs rice, cooking oil, instant noodles, mee kering, bihun, wheat flour, onion crackers, soy sauce, tea, coffee, biscuits, eggs and sugar.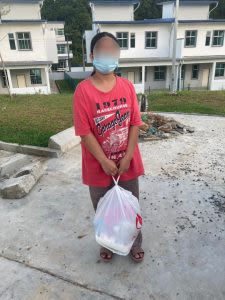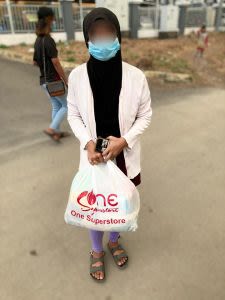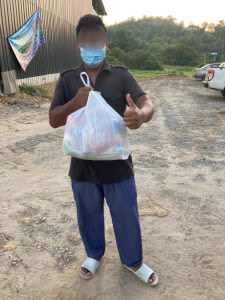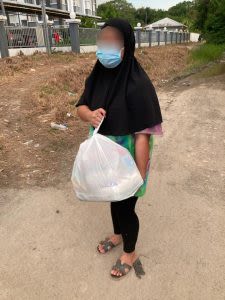 Item 1 of 4