Empowering Orang Asli Children: UPLIFT's Kindergarten at Kampung Serigala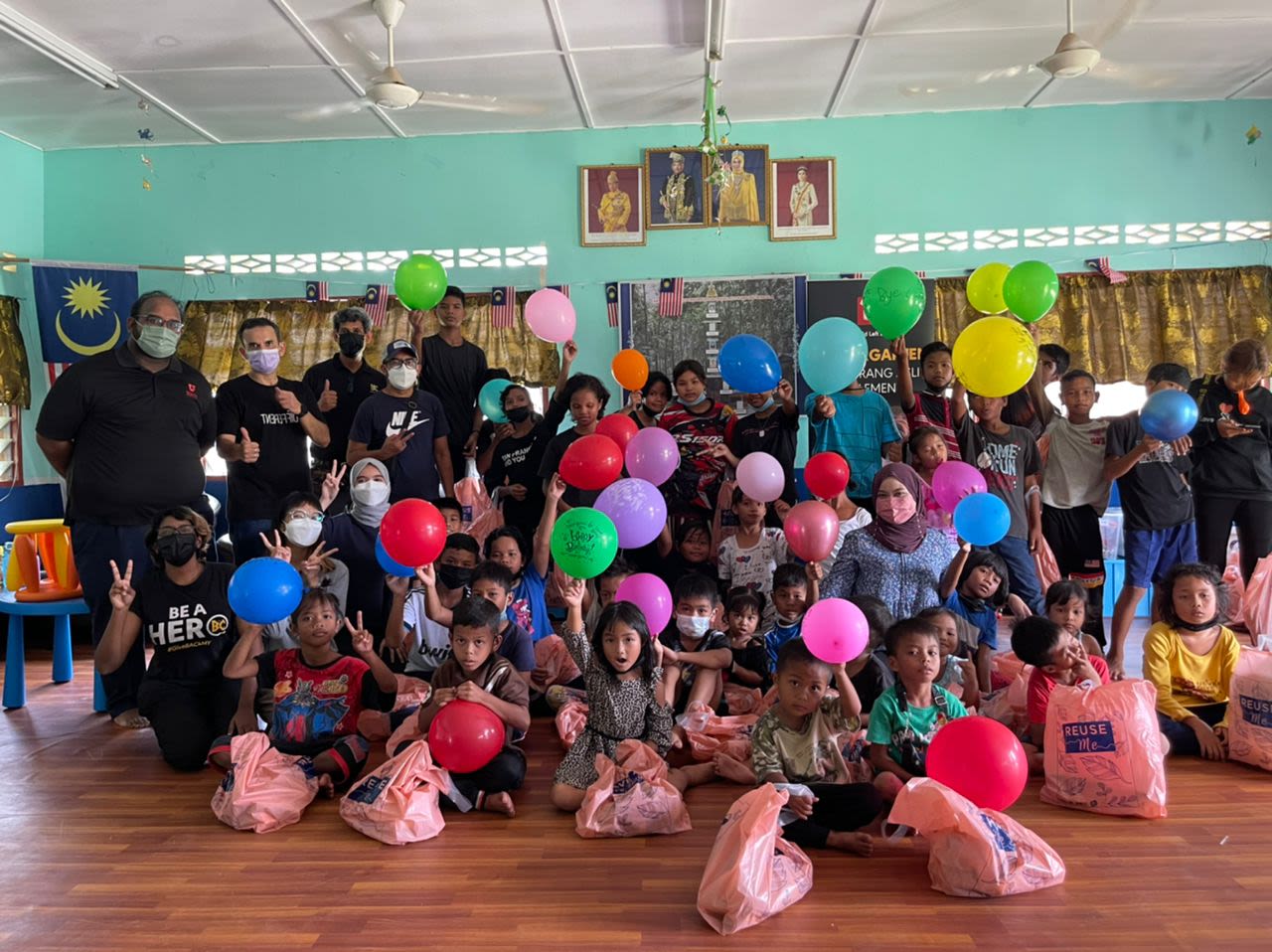 by Johan Kondrollochis
Children from the Orang Asli 'Semai' community in Kampung Serigala, will now have an equal opportunity to be part of a proper education system. They can now learn and attend classes – an opportunity not many marginalised children are privileged to have.
This village, home to approximately 53 families, is remotely located 30km from Kuala Kubu Bharu, and 10km from Tanjung Malim.
Last month, a new kindergarten for these Orang Asli children was set up by UPLIFT, an NGO under the BAC Education Group and the Malaysian Medical Association (MMA), in collaboration with SUKA Society, an NGO set up to protect and preserve the best interests of children.
Subsequent to the setting up of this education facility within the compounds of this lush Orang Asli settlement, is the beginning of tuition classes provided by a team of dedicated educators from BAC on the 16th April 2022.
Being part of the UPLIFT initiative, this novel project predominantly sets out to 'transform lives through education'. What better way can this group of indigenous residents escape the poverty trap that has plagued their community indefinitely? According to a concerned mother from this particular village, all she wants is simply a better future for her children. With hope that when the time comes, they will not end up merely earning minimal wage as a security guard or a grass cutter, which has been the bleak reality for many young adults from this settlement.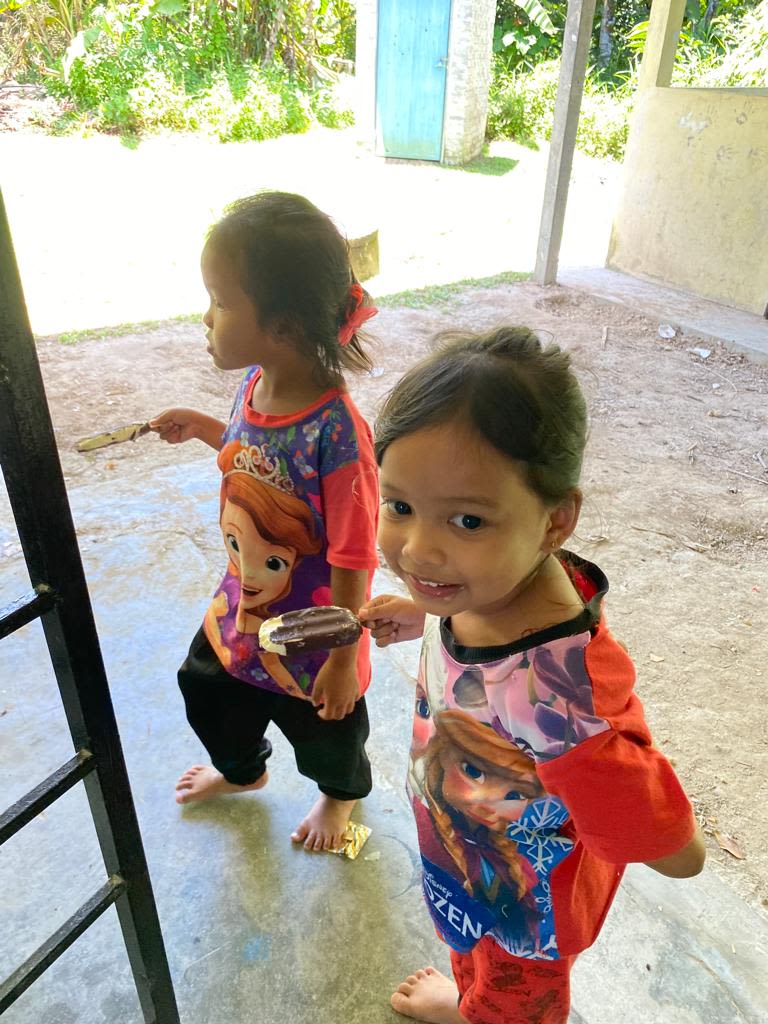 This is our stand to ensuring a better future for marginalised and indigenous children of our beloved nation, and we hope that this simple act will be a catalyst for other NGOs to follow suit. Considering the number of Orang Asli settlements scattered throughout Malaysia, it is quite unlikely for one organisation to achieve such goals alone. For it to be impactful and sustainable, this should be a collective effort. Just for this one settlement, four teams of nine volunteers will be rotating their services each week. Volunteers are tasked to ensure that classes run consistently and effectively from one month to the next.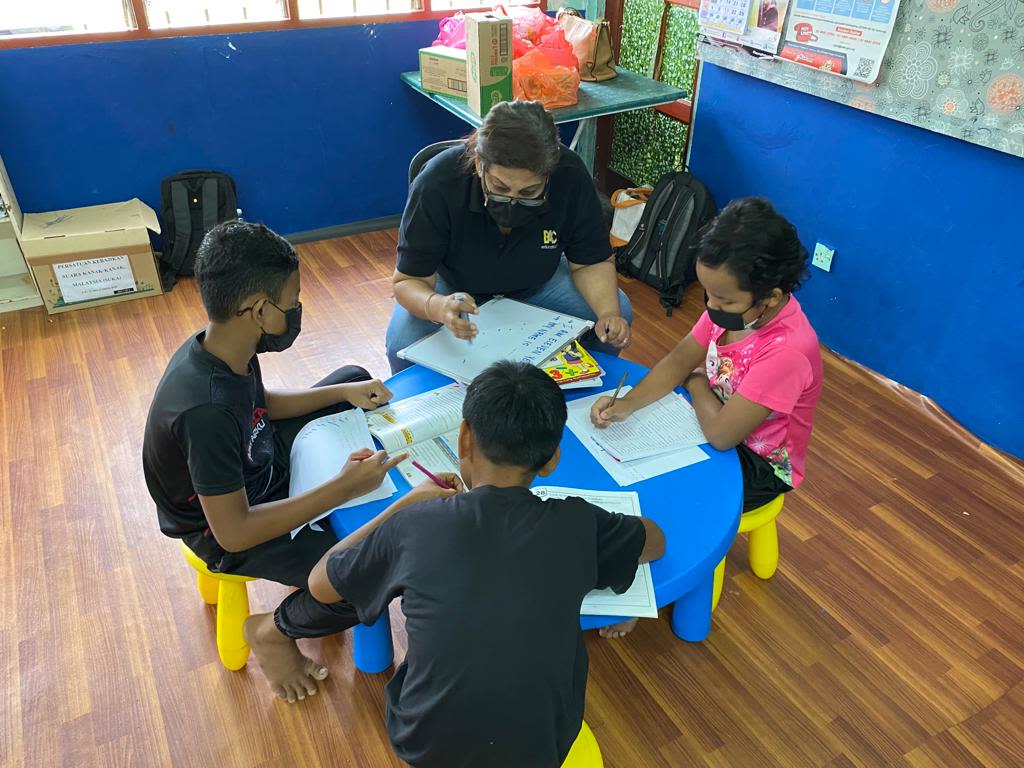 The arrival of the maiden team of tuition teachers from BAC was simply memorable for the children, but more so for the team of volunteers. What seemed like a festive open house from afar, was in actual fact, the kindergarten facility - buzzing with life, amplified by the cheerful sounds of children conversing, laughing, playing. And all that the team of volunteers saw were the twinkle in the eyes, and enthusiasm of the 37 children present, with excitement of the unknown, and hope for a brighter future.
During the 4-hour tutoring session, students from pre-school all the way to Form 3, were taught how to read, write and count, in both Bahasa Malaysia and English. Following the lessons that were scheduled for the day, a session for students who required help in completing their homework then was arranged. For some, class was held inside the building. And for those more adventurous, visits to a neighbouring bamboo hut or the nearby stream, proved to be a highly conducive environment for effective teaching and learning.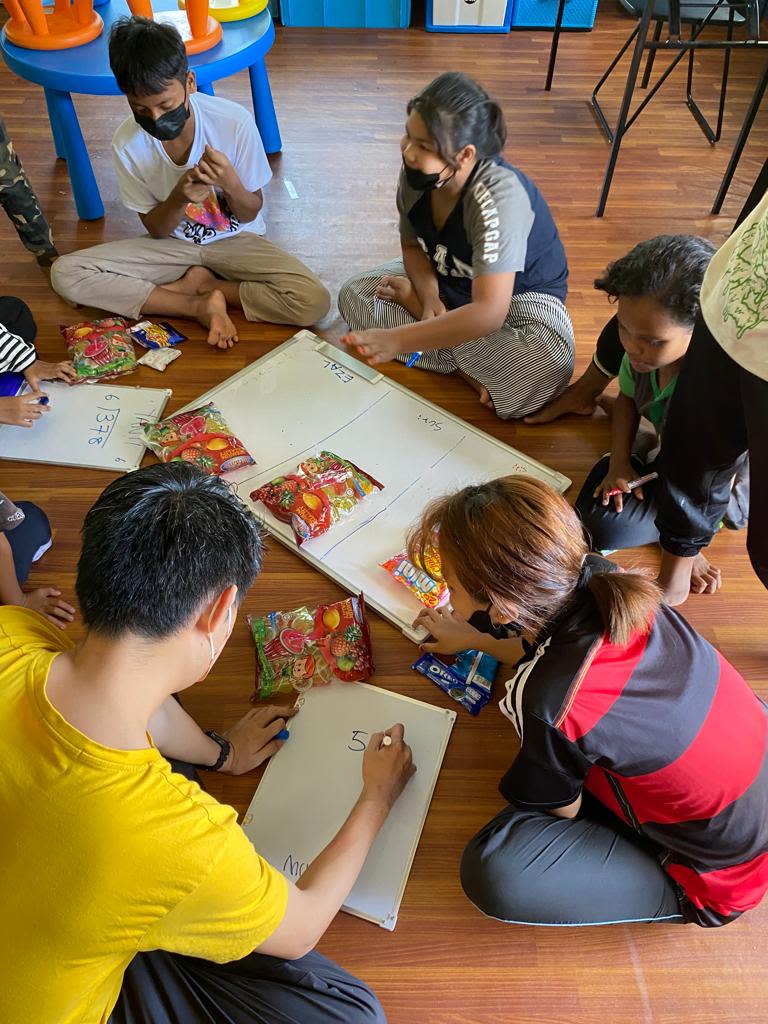 The schedule for this great initiative has been laid out for the rest of this year, whereby every Saturday, a team of BAC volunteers will drop by Kampung Serigala to offer a helping hand towards paving a brighter path ahead, for future generations to come.
The children from this Orang Asli community are all blessed with physical ability that would outshine the healthiest city kid. Since health and learning has been shown to go hand-in-hand, there is no doubt in our minds that these children have the potential to a bright future. All that is required now is the provision of effective education and prolonged guidance.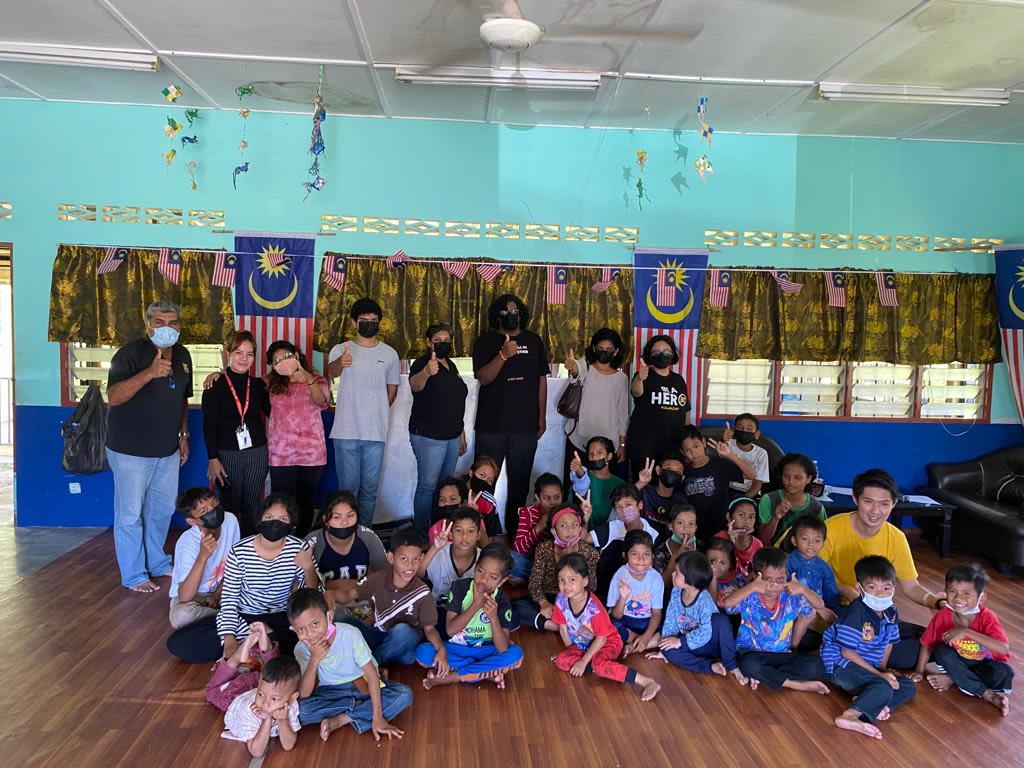 This is our responsibility. To uplift this society, and to ensure that for the amazing children of Kampung Serigala, a year's plan will not end there.
Listen to what our volunteers had to say: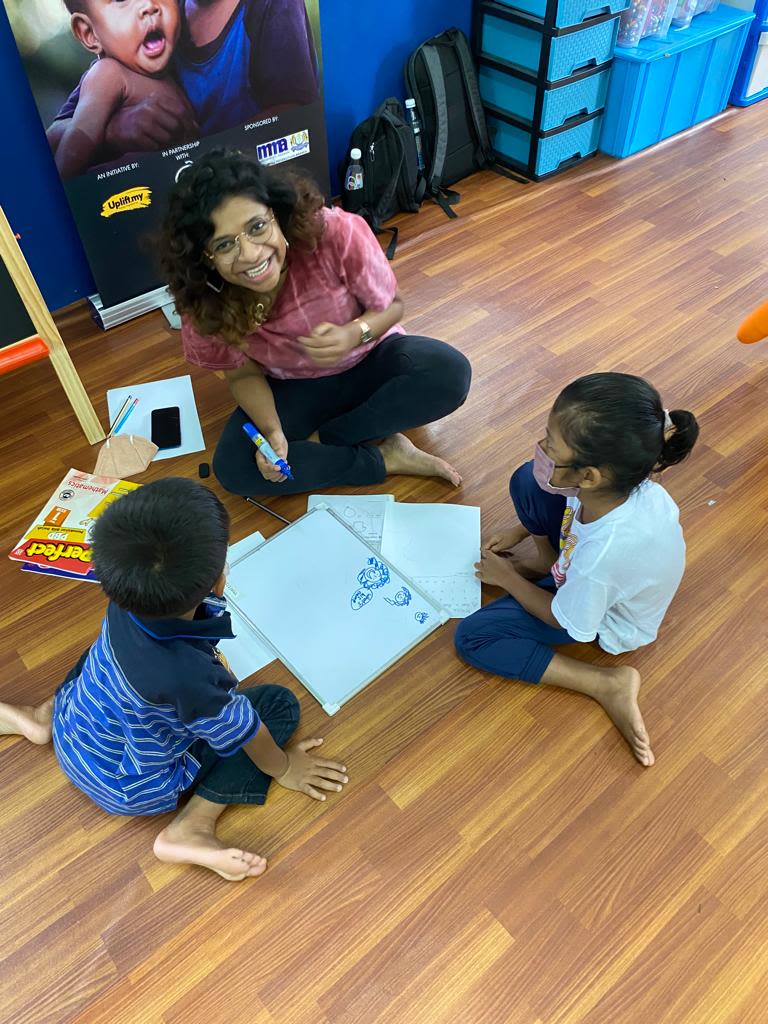 "It was a wonderful & joyful experience teaching these kids. It was not as easy as I thought it would be, but nevertheless, their smile, free spirit & never give up attitude made my day. It taught me a great lesson – to be grateful with life. There were many beautiful moments I experienced while teaching these kids. I wish the best for the kids of Kampung Serigala. Kudos to Team UPLIFT, for spearheading this amazing programme by BAC Education Group."
- Matthew -
"My teaching experience at the Orang Asli settlement at Kampung Serigala was full of heartwarming moments. It was such an amazing and splendid sight. The children are full of surprises. Some would make you laugh, while some would make you teary. Happy tears of course. Teaching these children can be challenging. However, we could only enjoy the rainbow after rain. Hence, I believe that hard work never betrays us and no effort is ever taken for granted. I am glad to be part of this programme. This teaching experience has given me a new perspective on how education should be made equal, which means everyone should have access to education. Thus, I believe that education is the pillar of a nation and there is a need to revisit the importance of knowledge in our life."
- Maisarah -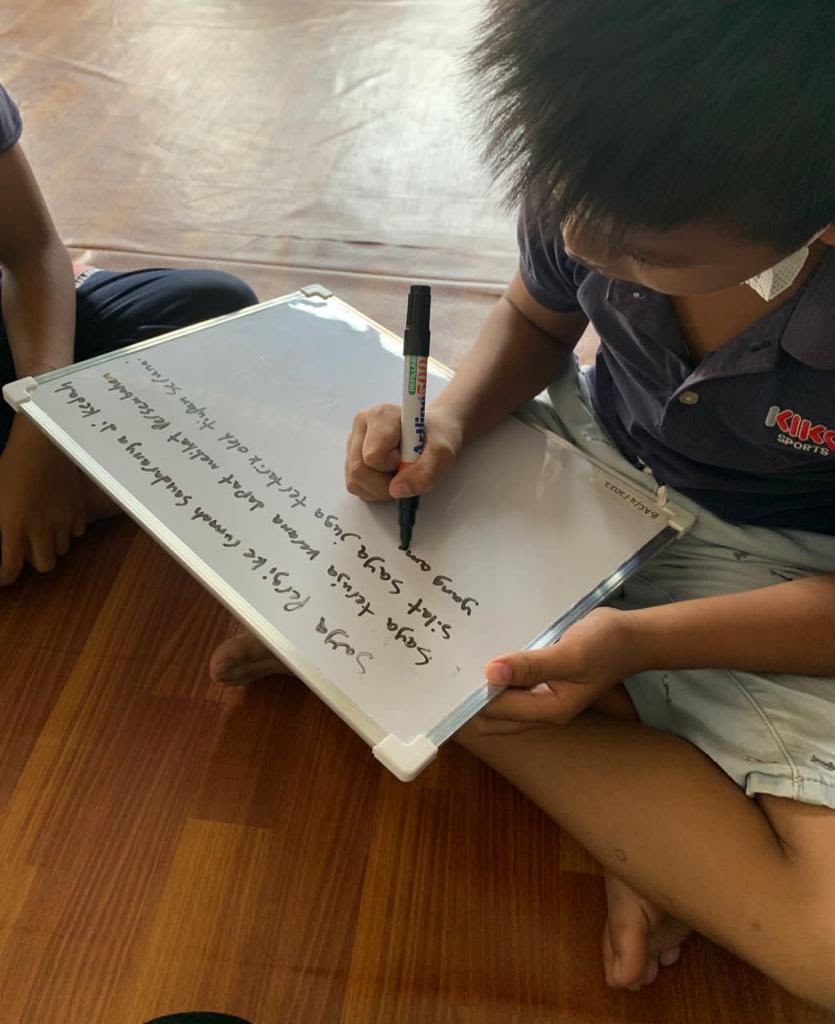 "Education is important and development literature discusses how education is the answer to uplift poverty and improve the quality of life, especially for the marginalised, and minority communities such as the Orang Asli. I truly appreciate this golden opportunity to be part of the "game-changer" in this voluntary program. I was informed that our presence will help the students in need to improve and help their understanding according to their level of studies (Standard1-6 & Form1-3). Not gonna lie, this voluntary program is super challenging at least for me. As the only child, I have never taught or nurtured anyone. This phase of me, being an educator, stepping out from my comfort zone, and getting out there to live a little is super rewarding!
I believe for many of these children, school/tuition is the first place they encounter outsiders; their non-Orang Asli teachers, like me. It can also be the first time they are spoken to fully in BM or listen to English spoken words. Unlike the norm, where the children have to endure being confined in a classroom for their lessons, I decided to "blend in" with their nature during Maths class! Went to the nearby hut, and taught the Standard 1 students how to count 1-10 in both BM & English. Surprisingly, they might be slow in understanding BM/English words but they are fast and good at counting! That shocked me a lot.
Many children learn to sit on chairs and write on desks. However, these children are comfortable learning on the floor, lying down to write, playing along with the teachers. Often, practices that are valued in school may not be understood by Orang Asli children, who are accustomed to being independent and free. Thus, I agreed to join them at their favourite small river, which these children claimed was the best spot for them to hang out and play! Went through 10mins walking distance from the teaching facility, to the river and yet, the children were still eager to learn during their playtime. Showing them the leaves and how to pronounce it in both BM and English, how to spell, and let them feel the living things around them using their six senses will indeed give them better memorisation of words, spelling, and numbers. After playtime, I asked them to go back home and get changed, and when they came back for English class, they were more energetic and motivated! The best part of all, these children are the ones who "educated" me. Education is not all about pencils and books. It's about serving, and connecting with empathy."
- Leya & Pablo