Free Makan To Feed 10,000 B40 Families During The FMCO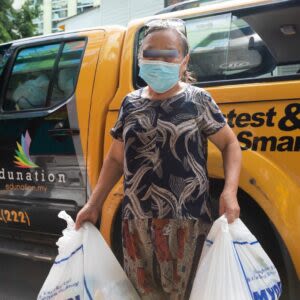 Within our concrete jungle, where the usual hustle and bustle of city life has been silenced due to the disastrous Covid-19 pandemic, there live communities of people who have suffered beyond comparison. Job losses, diminishing incomes and a lack of support have left these marginalised families more vulnerable than they already were.
The recent FMCO has only worsened their circumstances. While the general population frets over vaccinations and restrictions, these families are concerned about whether they will be able to feed their children dinner every other day.
Witnessing first-hand the struggles faced by B40 families in PPRs, migrant communities, refugees and persons with disabilities, the BAC Education Group decided to initiate the 'Stop Hunger! Help Feed 10,000 B40 Families' campaign. The objective was to ensure these disadvantaged families will not go without food during this MCO 3.0.
From the 4th to the 20th of June, groceries have been delivered to over 3,000 families across 200 locations in Selangor. Some of the recipients include B40 families in PPRs, refugee communities, migrant workers, families under quarantine and persons with disabilities.
Thanks to the generosity and kindness of Malaysians all over, RM150,000 in funds was successfully raised for the first and second phase. This money was used to buy groceries in bulk from Mydin, a major hypermarket in Malaysia.
Each family received groceries worth RM50, containing essential food items such as rice, cooking oil, sugar, salt, onions, garlic and so on. The dry rations should last each family at least 2 weeks and it buys them time to source for steady income. Additional goodie bags for the children were also included.
BAC Education was not alone in this cause. Having always worked with community mobilisers and experienced organisations, the Free Makan campaign was no different. This time around, the Group worked with the Free Food Society (FFS) and the Malaysian Medical Association (MMA) Wilayah.
The first phase was incredibly successful. The relief that engulfed these families was palpable. Their smiles were huge and the children beamed with excitement at the Toblerone bars and Tiger biscuits, which were generously donated.
The families mentioned how these groceries have greatly reduced their burdens. They added that unlike previous lockdowns, help from organisations during this FMCO has been scarce, so they are extremely grateful for these grocery deliveries.
Hunger is a most unpleasant feeling, especially when you have no control over the situation and you have to watch your kids go hungry too. This pain can be unbearable. However, with these grocery supplies, they now know that for at least 2 weeks, food has been taken care of.
It is not just about feeding these families, it is also about giving them hope. Hope that things will get better and hunger will no longer be a concern.
This pandemic has truly ravaged us as a nation but we're not giving up and BAC Education is determined to ensure that nobody is left behind in our struggles. However, the Group and its collaborators cannot fulfill this urgent need by themselves. They need US.
WE have the power to drive change and see to it that hunger is eventually eradicated.
If you're able to donate any amount of money to this movement, head on over to our fundraising page and take that first step to igniting change. Your act of kindness will provide much-needed hope and relief to a B40 family. Thanks to YOU, they will be able to sleep peacefully, knowing their children are happy and well-fed.
Pictures courtesy of Moo Tik Pin and community partners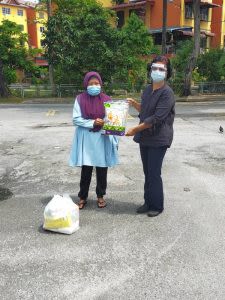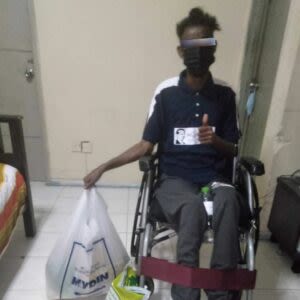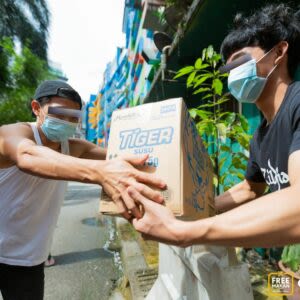 Item 1 of 3