Hospital Ampang's Request For Suction Toothbrushes & Swabs Granted
Day after day, since the kick-off of CovidFund.my, we have been receiving numerous calls and requests from hospitals. From Oxygen Concentrators and Ventilators, to Syringe Pumps and other medical supplies and daily essentials.
This particular request, though unusual, was attended to immediately. On 18th August 2021, Hospital Ampang received 100 Suction Toothbrushes and 100 Suction Swabs, costing RM1400 in total, for the use on intubated patients.
Apart from being administered adequate sedative and anagelsic medications, an intubated patient will also require hygiene and oral care. Because an intubated patient is unable to maintain normal oral care hygiene, the accumulation of bacteria in the mouth can lead to further complications.
Suction Toothbrushes act as an aspirator, removing any build-up of mucus, plaque, bacteria and access fluid from the mouth, and the Suction Swabs help remove debris and oral secretions known to harbour potential respiratory pathogens. Oral hygiene of intubated patients is highly important to reduce ventilator-associated pneumonia.
BAC, together with its collaborative partners – Rotary Foundation, Rotary 3300 District and Make It Right Movement (MIRM), once again walk the talk.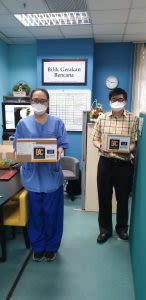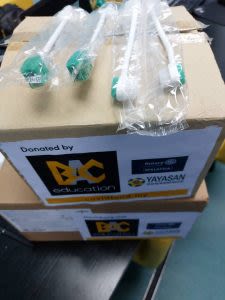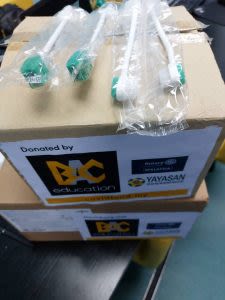 Item 1 of 3