Making It Right In The New Normal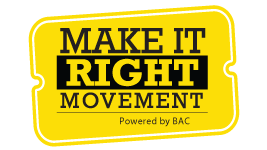 In a year of unprecedented challenges, we all need to come together to help and support one another through life's difficult moments. The Make It Right Movement (MIRM) has been doing exactly that through various Corporate Social Responsibility (CSR) initiatives.
Founded in 2015 by Mr. Raja Singham, MIRM is a CSR initiative by the BAC Education Group that aims to enrich communities and transform lives by making a positive impact in society. MIRM collaborates with over 250 NGOs and social enterprises, alongside supporting more than 300 charities and CSR-related projects in championing causes geared towards creating sustainable impact on various communities.
With the Covid-19 pandemic resulting in a new normal being placed upon us, the MIRM team is working harder than ever before in realising projects and causes that provide support to vulnerable and marginalised communities.
Some of our notable projects and causes include:
Specialjobs.com.my – a free online job portal catering solely to the special needs community. The portal aims to eliminate barriers to employment and bridge the gap between job seekers with special needs and employers offering diverse and inclusive employment. For example, 70% of the MIRM team consists of Persons with Disabilities – our diversity is our uniqueness.
The portal also hosts regular dialogue sessions for equal opportunity employers and jobseekers with disabilities.
Malaysian Indian Transformation Unit (MITRA): Integrate Women Empowerment Project – a community project geared towards developing and uplifting the B40 Indian women community holistically through financial literacy and basic business management skills.

This ongoing pilot project created a positive impact in 10 selected areas across the nation, benefiting 500 women. The training sessions provided to these women have helped many of them start their own businesses. Although face-to-face training sessions were brought to a halt due to the COVID-19 pandemic, virtual support in the form of microsites (one focusing on jobs, and the other on creating an online platform for the women to advertise their products/services) is currently in progress. This way, the target group will continue to thrive during these trying times.
UNICEF (Covid-19 Task Force) – MIRM and other NGO's such as PS the Children and Childline Foundation are part of a task force initiated by UNICEF Malaysia. The Taskforce develops practical solutions catered towards children, who are affected by the COVID-19 pandemic. Initiatives include developing child-friendly educational materials on the pandemic and creating easy to understand PSA videos on best practices to protect oneself against COVID-19.
UNICEF: Student Volunteer Engagement Project and Internship Support Programme – MIRM collaborated with UNICEF for the launch of the first Student Volunteer Engagement Project on child advocacy. A series of workshops focusing on volunteering, advocacy, child rights and child protection were conducted both face-to-face and virtually in universities and community colleges across 3 states in Malaysia i.e. Selangor, Penang and Sabah. MIRM also conducts the Internship Support Programme, providing capacity building and personal development workshops to the interns. In light of the Covid-19 pandemic, all training modules were adapted virtually, and the workshops are currently ongoing.
Real Life Office Immersion Programme – a programme catered towards divergent learners, aimed to acclimatise the target group to the office environment through life skills training and basic office tasks. This ensures a smooth transition towards employment and independent living. Currently, there are 15 divergent learners enrolled in the programme, and 5 of them have been seconded to other departments within the BAC Education Group to carry out basic administrative tasks. This programme takes place every Thursday at the MIRM office with the relevant SOPs and social distancing measures strictly observed during the RMCO.
Diversity and inclusion training – a series of workshops for MNCs to develop job-ready PWDs and accommodate the recruitment of PWDs in a disabled-friendly workplace. Arrangements are currently underway to conduct the training virtually considering the recent announcement of the CMCO.
Child Rights Report 2019-2020 – MIRM supports the Child Rights Coalition in curating this Report which highlights various issues faced by children (child trafficking, sexual abuse, bullying, freedom of expression and religion, statelessness, child marriage, children with disabilities, and issues affecting refugee children). The report was updated to reflect the issues severely affecting children during the MCO, CMCO and RMCO period due to the pandemic. The report is expected to be released in November 2020.
Safe DUMP– MIRM partnered with University of Malaya Eco-Campus prior to the COVID-19 pandemic for an environmentally-friendly project to promote the proper disposal of unused medicines. PSA videos were produced, educating the public on the proper steps to dispose unused/expired medicines. Other collaterals including educational booklets, pamphlets, stickers, and posters were also created to raise awareness on the consequences of improper disposal of unused/expired medications.
UNHCR – MIRM collaborated with UNHCR on several projects, including translating and producing PSA videos to educate refugees on their rights, developing websites for online registration of refugees and peace-building curriculum for the refugee community. In this regard, MIRM continues to work with individual community leaders in planning and developing community support models.
The dawn of the new normal forces us to move out of our comfort zone and adapt to new ways of conducting our daily lives. Forging ahead through these challenging times, MIRM continues to "make it right" by working together with our community partners such as Angsana Care, Aflatoun International and Humana Child Aid Society Sabah to realise impactful projects and make a difference in society.
We truly live in unprecedented times. Indeed, Malaysia has never faced a pandemic like COVID-19 before. However, one thing that can be said about us Malaysians is that we are a caring lot, and in times of hardship we band together as one.
Let us work together to "make it right" – there is no time like the present to right the wrongs and make a difference!