Malaysia Flood Relief
Bringing Communities Together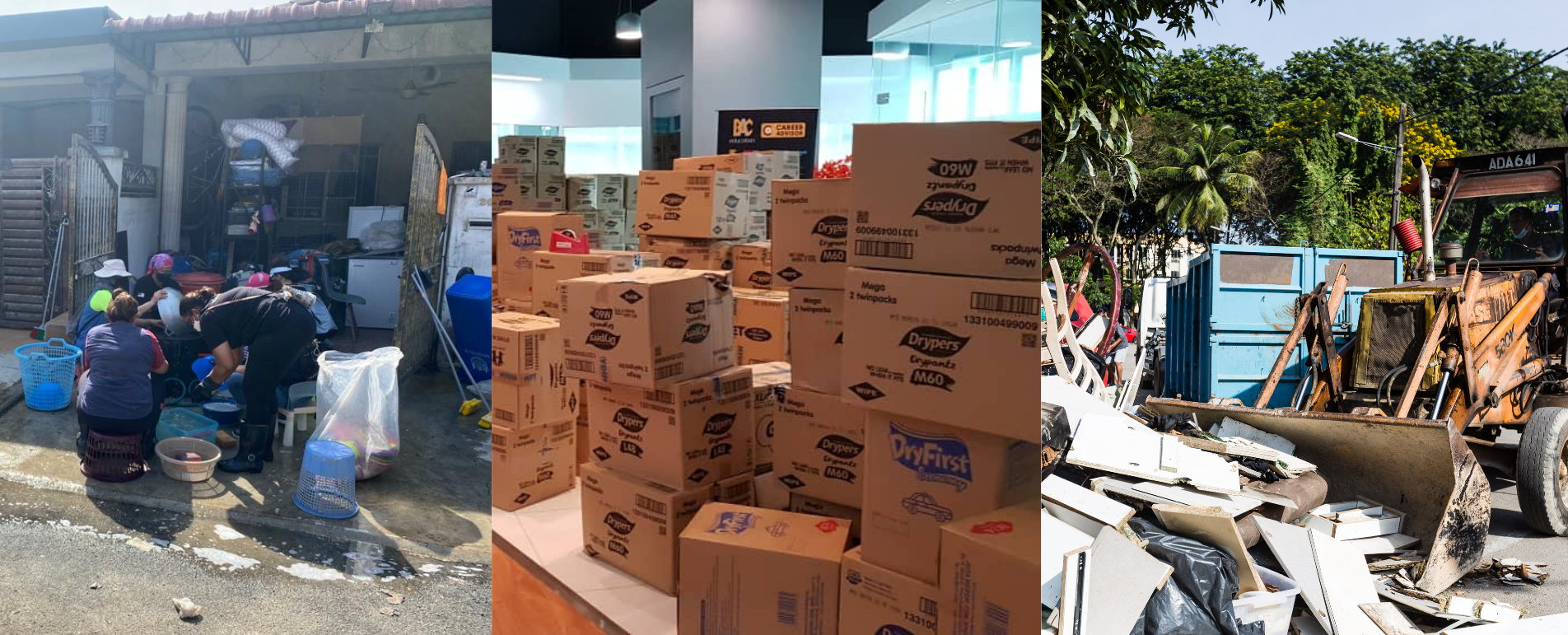 FreeMakan, UPLIFT & BAC Education Collaborate
In December 2021 and early in 2022, floods decimated homes in Shah Alam, Klang and Pahang. Some residents recall the horror of watching their cars, homes and possessions sink into the unforgiving waters.
More than 50,000 people have been displaced by the floods that have been dubbed the "worst in the last 100 years".
Caused by torrential rain in many states of Peninsular Malaysia over the weekend, the floods also exposed the harsh weather patterns caused by climate change poor infrastructure. Even more concerning, the floods also revealed just how much poor infrastructure contributed to the damage.
It has opened up conversations about climate change, disaster planning and leading more sustainable lives.
In response to urgent calls for help, FreeMakan, together with UPLIFT (Pertubuhan Bangkit) and the BAC Education Group launched the Klang Valley Flood Relief Campaign, in efforts to reach out to flood victims.
Team Uplift and a group of staff volunteers from the BAC Education Group set out to deliver the first set of essential items on 21st December. The first displacement centre the team visited was SJK(T) Ladang Emerald where over 500 flood victims had sought shelter. Ready-to-eat food and drinks such as bananas, buns, mineral water and boxed drinks were distributed among the victims.
The team also managed to procure much needed medical supplies for distribution. This included 30 units of gauze and bandages, 20 units of 10cc syringes, 3 boxes of gloves, 3 big bottles of iodine, two scissors, 15 CPE gowns. 5 boxes of 3 ply masks were also on hand for medical officers and volunteers attending to victims needing medical attention.
Team Uplift volunteer and BAC staff, Mr. Kumar Nagalingam paid frequent visits to the Sri Muda and SJK(T) Ladang Emerald displacement centres, assessing the immediate needs of flood victims, and have been sharing photos and the experiences of families affected by the floods.
Among those seeking shelter at the school were Suryani, a young mother, and her 3-year old son Muhammad Arfan, as well as Satya, her daughter (Jayshree) and her elderly mother (Ariyanaatchi). Both women recounted the ordeal of having to break open the roofs of their respective homes to be rescued.
Another family at the centre, Mogana and her 3 children, had to flee their home as water levels started rising. Her single-storey house and car were submerged in flood waters- a fate shared by Mogana Priya, who had no choice but to flee home with her faithful pet dog, Bruno.
These were just some of the many stories heard by Mr. Kumar, as he made his rounds at the displacement centres.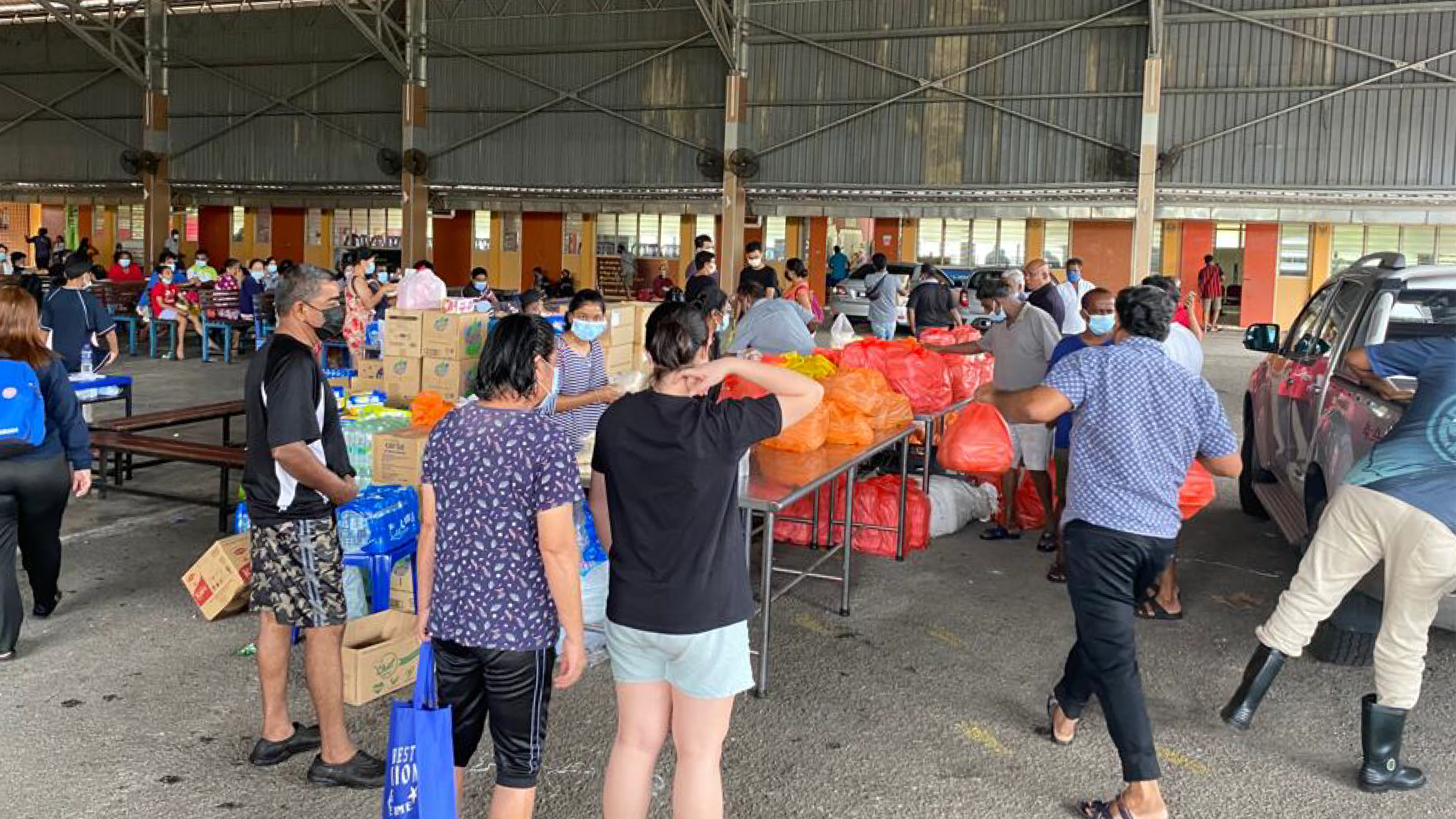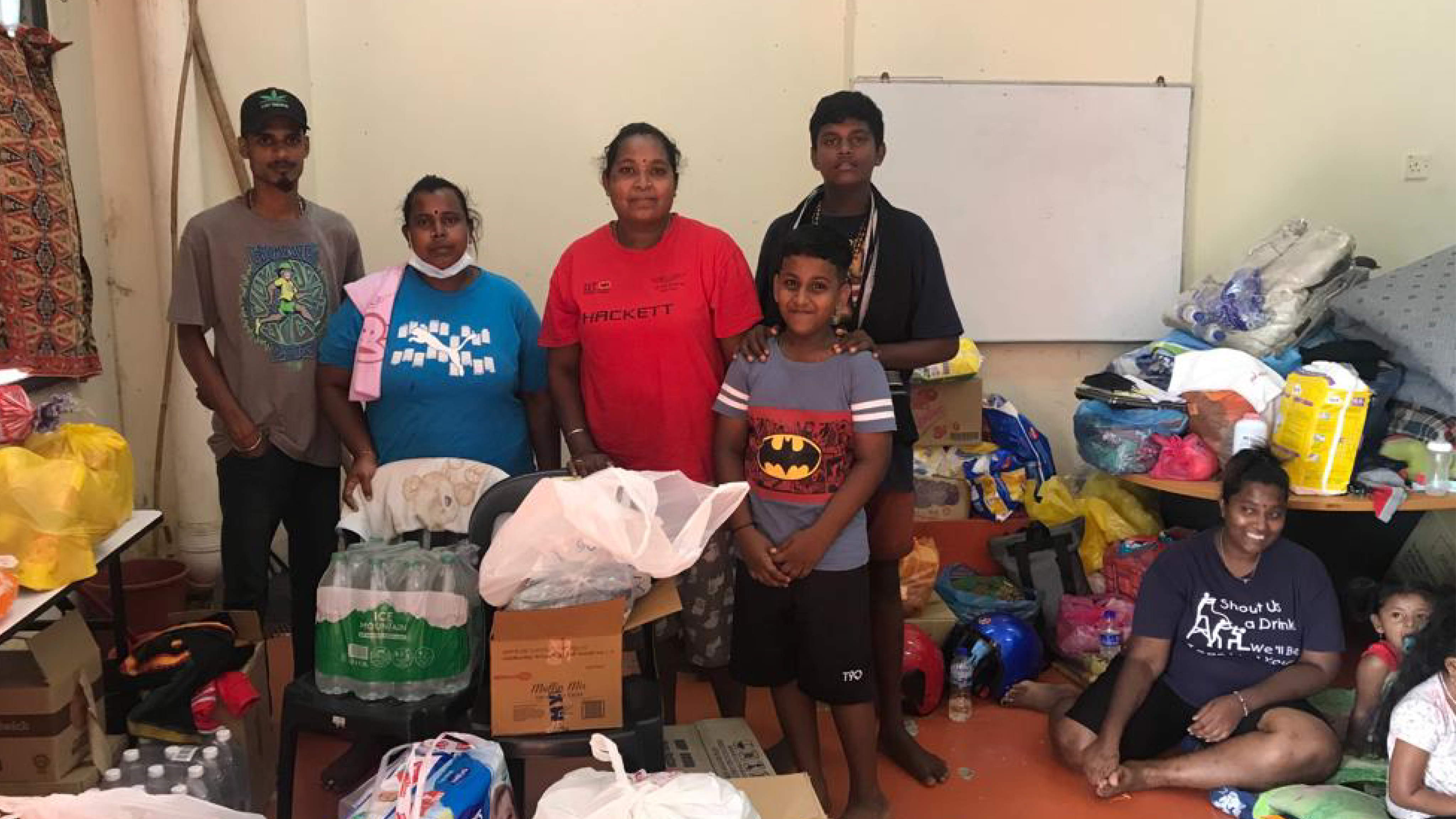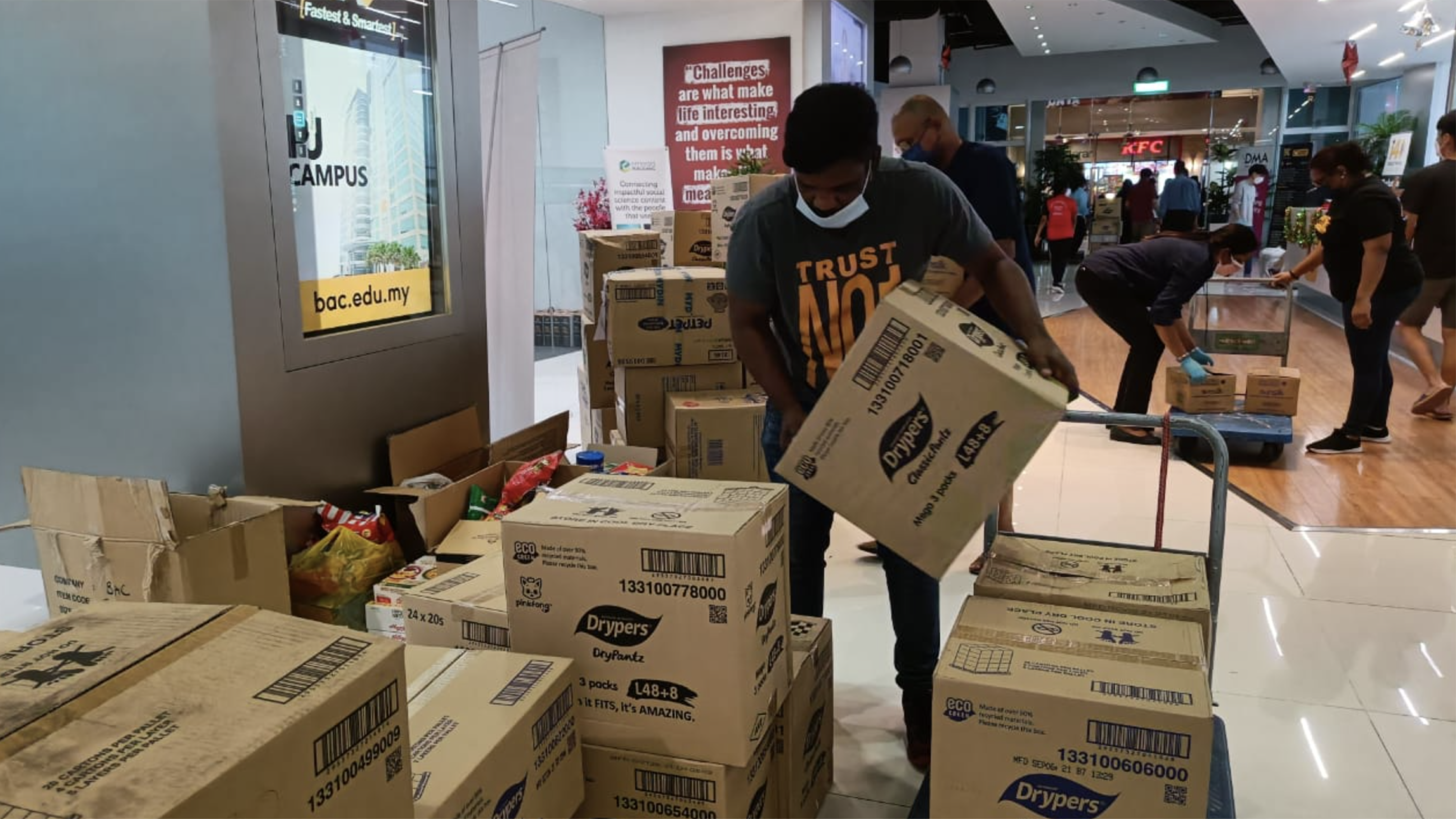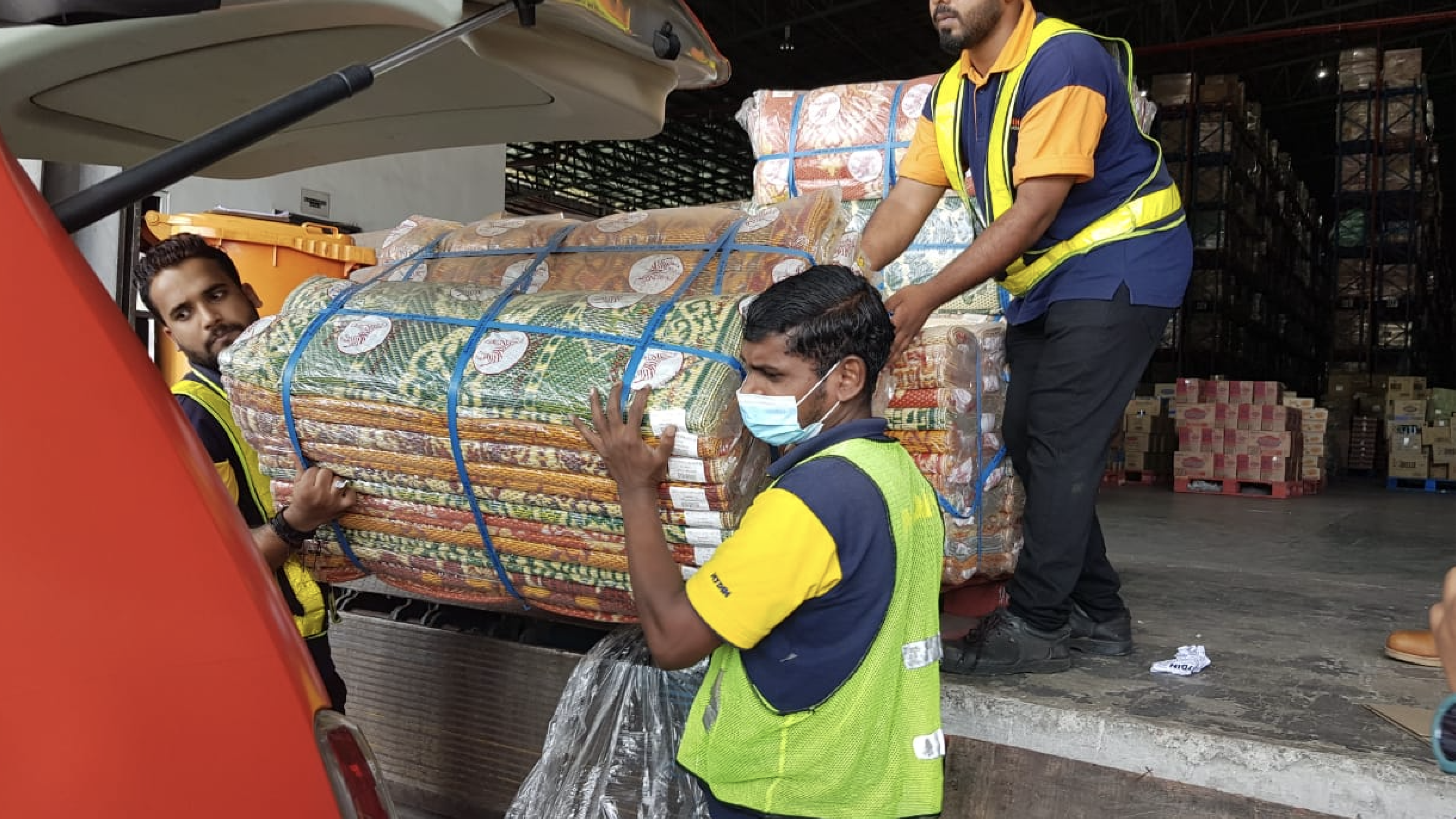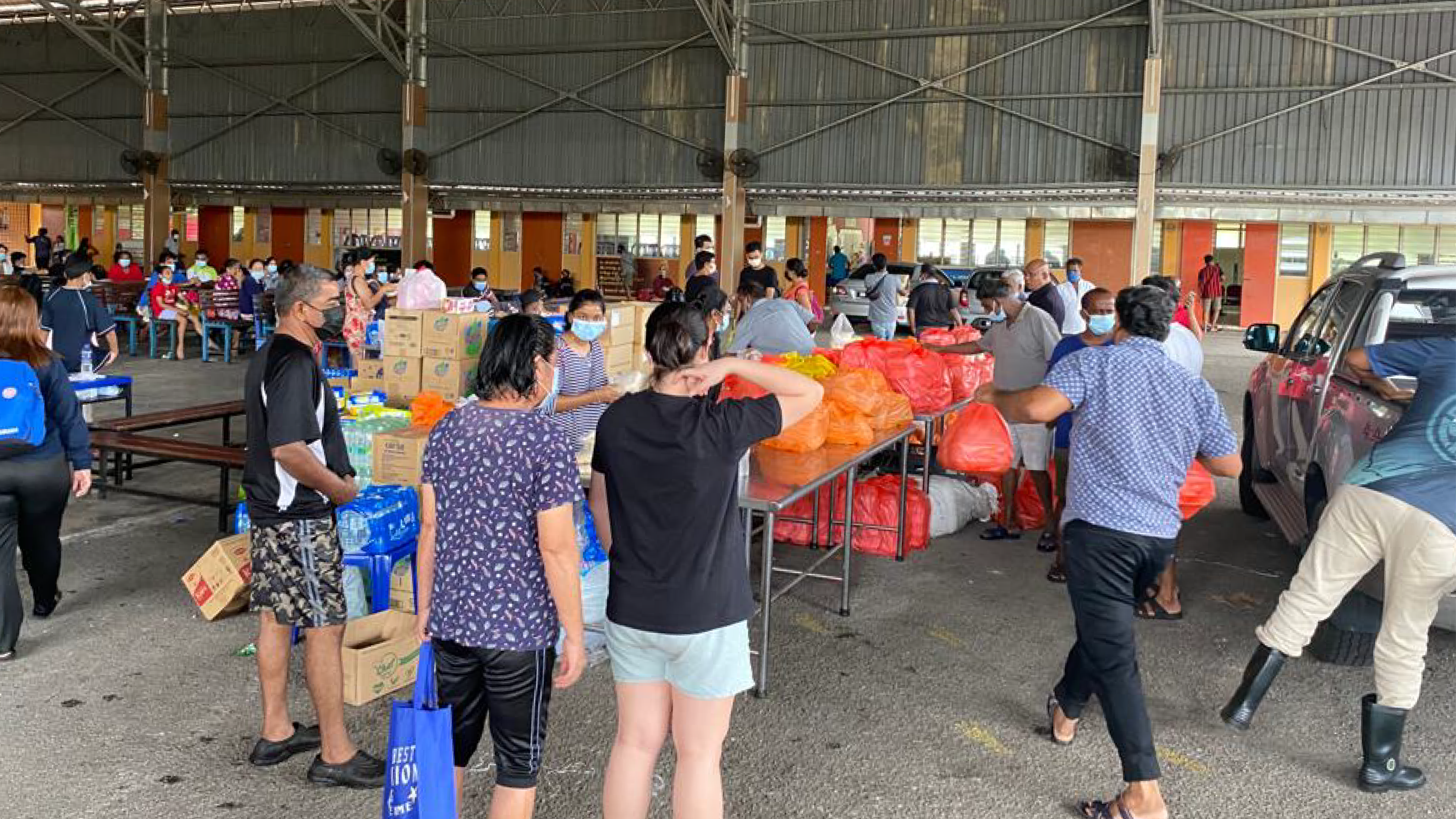 How far have we come?
Since the launch of the Klang Valley Flood Relief Campaign, relief efforts have expanded to cover other states- evolving into the Malaysia Flood Relief Campaign.
As efforts continue amidst more reports of torrential rain and flooding, Team Uplift has continued to mobilise aid delivery efforts to. These efforts received substantial support from the public, with numerous kind-hearted individuals dropping off essential goods for donation at BAC's PJ Campus.
Asia Heroes, a volunteering platform was also created to connect active volunteers to inspiring causes. The team has successfully gathered volunteers for cleaning efforts, food distribution and packing of essential items to be delivered to relief centres and affected families across Malaysia.
What next from here?
The next few days saw Malaysians and society in general banding together for a noble cause – from rescue missions, to clearing and cleaning debris from damaged houses.
As flooding continues in various parts of Malaysia, efforts to provide aid and support continue with equal vigour.
If you are interested in volunteering or contributing in any way, please reach out to us @ FreeMakan.my or AsiaHeroes.org.