Project Entrepreneur
To Empower 10,000
Business Owners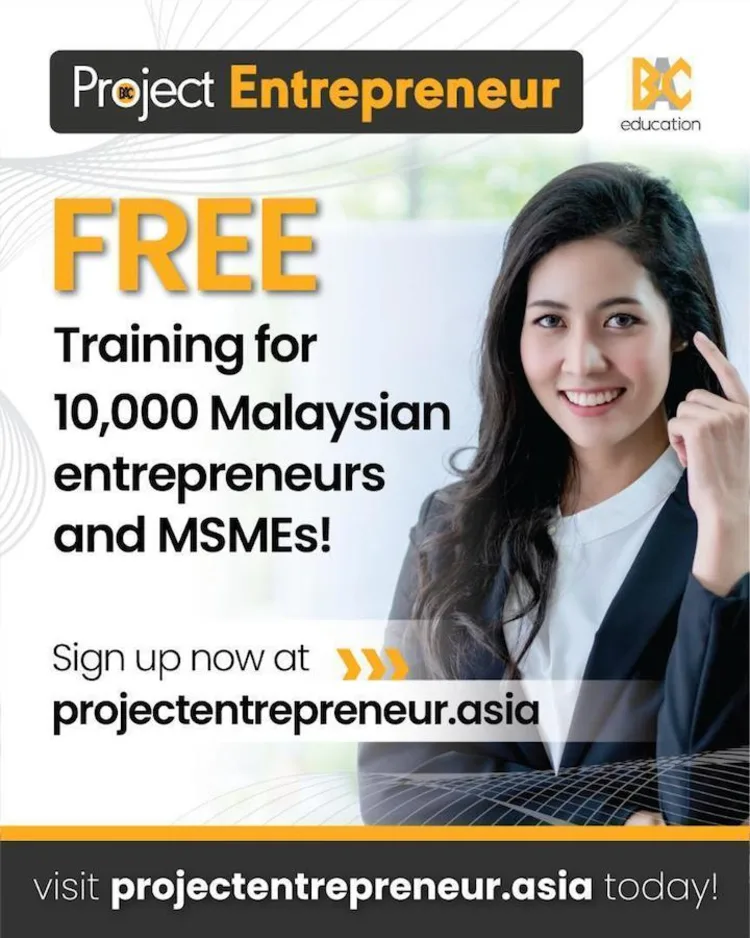 Project Entrepreneur is a free online entrepreneurial course encompassing the most current knowledge and skills in a highly dynamic and rapidly changing business world. It is an initiative born out of a need to create entrepreneurs and guide small business owners in their ventures. Its objective is to revive the Malaysian economy which has seen a major setback due to Covid19. The targeted number is for 10,000 Malaysian entrepreneurs to undergo the program.
Since the start of this project on 3rd November 2020, Project Entrepreneur has seen 4 intakes, producing over 400 graduates, with more than 1300 participants who attended the Entrepreneur Masterclass.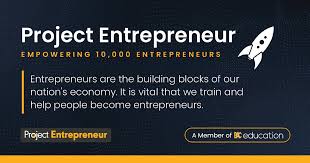 The course, begins with a set of 5 foundational modules which comprises subjects such as Finding & Testing your Business Idea and Entrepreneurial Mindset, followed by the course itself with Business Model Canvas, Digital Marketing and Data Analysis as subjects. The duration for each module is 2 hours which usually stretches for another 30 minutes due to questions and answers. The course always ends with an Entrepreneur Masterclass by Mr. Raja Singham, thereby completing 18 modules spanning over 1.5 months.
The entire program, coordinated via the Learning Management System (LMS) where schedule and zoom links are provided, is professionally managed by the BAC Learn team. A pre-course assignment (customised by the respective trainers) is also on the LMS for participants to read up on as preparation for their sessions.
Project Entrepreneur trainers are carefully hand-picked from the various industries. Entrepreneurs in their own right, these trainers ensure practicality and effectiveness of their classes.
Upon completion of the course, participants are then awarded a Certificate of Attendance, and are given a checklist of activities they need to do to ensure success in their entrepreneurial journey.
Here are some testimonies from Project Entrepreneur attendees:
"All that was taught will definitely help me be not just a better entrepreneur, but also a better person."
Precious Joy Castisimo Especkerman
_____________________________________________
"Every time I listen to Mr. Raja Singham's talk, I always walk away feeling inspired and in awe of everything that he and his team at BAC Education Group are doing, to help every layer of society in Malaysia to rise above this pandemic. Really grateful and blessed to graduate from this program, and looking forward to contribute back in any way possible."
Karin
______________________________________________
"Project Entrepreneur provides budding or existing entrepreneurs the fundamentals, the know-how and tools that are applicable to the real-world business setting. With the knowledge obtained from this course, I now have greater confidence to do better and hopefully someday make a difference in people's lives."
Sing Yee Wen
______________________________________________
"Project Entrepreneur equips us with the necessary important tools every entrepreneur should have knowledge of. Useful for start-ups and business owners."
Murlitharen
______________________________________________
"Project Entrepreneur is a great program that equips both wannabe as well as seasoned entrepreneurs. The program breaks down entrepreneurship skills into logical chunks and uses seasoned practitioners with vast experience to impart the needed knowledge to the community. As a seasoned entrepreneur, I believe Project Entrepreneur has exposed me to modern entrepreneurial ways e.g., social media and web presence in doing business. The program was also a great refresher on the fundamentals of entrepreneurship. Thank you BAC for Project Entrepreneur."
Alex Selvarajah
______________________________________________
It has been an incredible journey of learning, unlearning, and re-learning for many who have graduated from the course, and Team Project Entrepreneur has gone through a huge learning curve in conducting these classes. What will keep us going is the passion to serve, by continuously training and developing entrepreneurs through this nation building initiative.