Surviving The Despair Of The COVID-19 Pandemic With A Little Help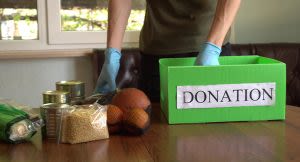 Many communities globally were thrown off-balance by the COVID-19 pandemic which affected lives in more than one way. From one week to the next, the whole landscape of work has changed for millions especially for the often-forgotten vulnerable communities such as migrant workers and refugees who work on daily wages – which has all but disappeared.
The Movement Control Order (MCO) brought despair to tens of thousands of migrant workers as many of them live on daily wages which automatically dried up when their movement were frozen. As many of them work hard and send most of the money back to their families as soon as their wages come in, they don't have 'savings' or a backup plan and move very quickly from a hard lifestyle to almost immediate poverty and starvation.
To help alleviate their struggles, Our Journey Bhd collaborated with the Bar Council: Migrants Refugees and Immigration Affairs Committee and the BAC Education Group for the #Makan4Migrants campaign to provide dry rations to 110 migrant workers with financial constraints.
Our Journey Bhd is a non-governmental organization founded as a platform for experts on migration issues to develop and advocate the government and private stakeholders to support a migration system for non-citizens such as migrant workers, refugees and asylum seekers regardless of their immigration status.
Through GiveBack.my, a crowdfunding platform powered by the BAC Education Group, fellow Malaysians are encouraged to look out for this community by sponsoring RM55 worth of dry rations for a month's supply for 1 migrant worker. In return, the BAC Education Group pledged its commitment to this cause by matching the generosity of its donors.
A total of RM6,000 was successfully raised for this cause.
In these challenging times, it is heartening to see support shown by our community towards the vulnerable who are left behind. Indeed, a little help goes a long way in making a difference. Rightly so, as these migrant workers help us to continue to enjoy our very Malaysian lifestyle at affordable prices.
*Images sourced from Shutterstock.com