The PPR Plight: Feeding Hope To The Hungry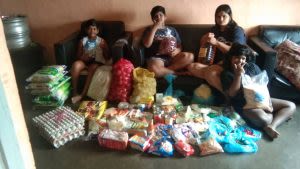 The COVID-19 pandemic brought forth a plethora of issues, turning the world we used to know upside down. While some of us are still able to live in comfort and adapt to the "new normal", these are tough times for poor communities who struggle to make ends meet to feed their families even before the Covid-19 pandemic broke out.
One such community lives at the PPR flats in Lembah Subang, where 80-90% of its approximately 20,000 denizens fall under the hard-core poor category. Many of these PPR flats already look cramped and run down , where it is common for families of more than a dozen members to live in a small two-bedroom flat. Since the implementation of the Movement Control Order (MCO) in mid-March, the situation in these flats have reached a dire state with many families unable to earn their usual daily wage and facing hunger.
Realising that a little hope goes a long way in making a difference, Elaine Surin dedicated her heart and soul in helping this community. Social work is no new territory for Elaine, who has dedicated 20 years of her life to volunteerism and social work with no pay and has dealt with a range of communities including the LGBT and Orang Asli communities.
In feeding hope to the hungry during these trying times, Elaine approached GiveBack.my, a fundraising platform under the Make It Right Movement umbrella, to initiate a fundraiser to provide groceries to 100 families. These families include single mothers, the elderly, the sick, Persons with Disabilities (PWDs) and families with multiple members.
Fellow Malaysians were encouraged to give back to this community by sponsoring RM70 worth of groceries for a month's supplies for 1 family. In return, the BAC Education Group went the extra mile by pledging to match the generosity of its donors.
A total of RM10,000 was successfully raised to support these families. The fundraiser is currently on its second round in bringing a little hope by alleviating the plight of this community.
It is truly heartwarming to witness humanity at its best with all the kind-hearted souls who give back to those who are in need in this time of crisis.
*All images courtesy of Elaine Surin/GiveBack.my.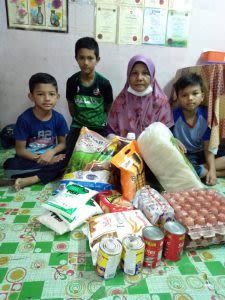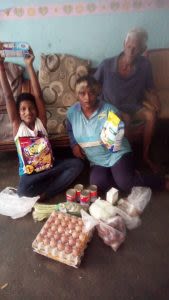 Item 1 of 2