Unity In Diversity: FreeMakan And Uplift Provide Aid To Over 10,000 Flood Victims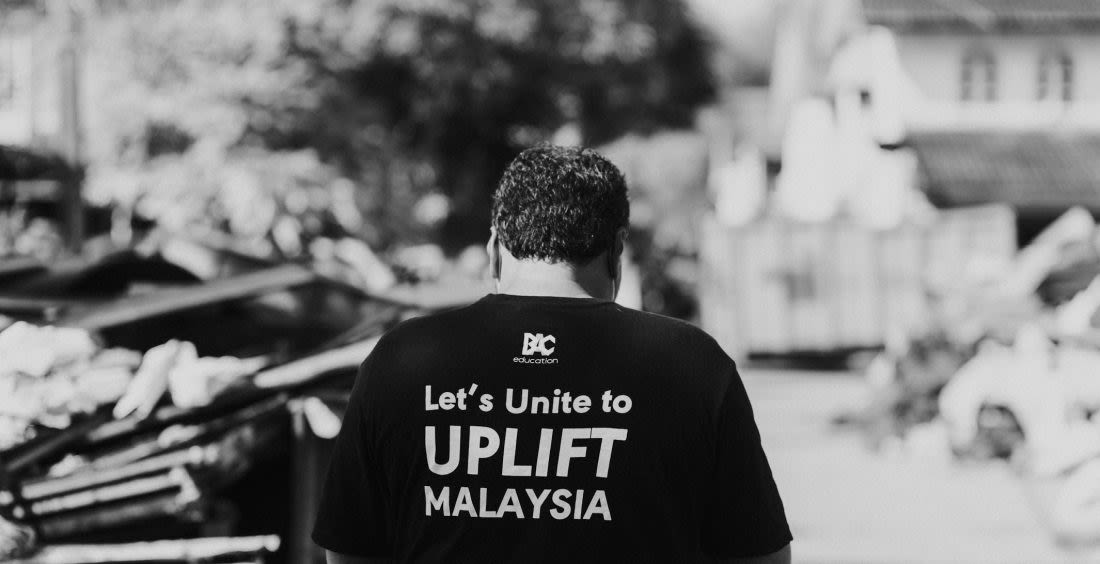 Imagine losing everything in just one day? Imagine having to witness flood waters engulf your home at terrifying levels? Imagine having to start all over again due to something that was completely out of your control?
And that is the crux of this national disaster – the magnitude of devastation wrecked by the floods is unfathomable. Thousands of individuals have been displaced, with some losing more than just their homes and possessions.
They put out a call for funds and donations, and the people answered in overwhelming numbers.
The ground floor of BAC Education's main campus in Petaling Jaya was filled to the brim with essential items donated by corporations and the general public. They had a constant stream of volunteers, including staff and students, helping with inventory, loading, and the distributions of supplies.
Thanks to this astounding level of generosity, this campaign has successfully raised RM320,000 in funds and RM80,000 in kind.
With these contributions, the team has managed to provide much-needed aid to over 10,000 people affected by the floods. They distributed several types of relief packs including provisions, toiletries, bedding, baby supplies, kitchen supplies and house cleaning necessities to families in Selangor, Pahang and Kuala Lumpur.
But their efforts did not stop there…
As flood waters receded in several locations, a league of volunteers were mobilised through AsiaHeroes.org, a one-stop volunteering portal. Over the past week, Team Uplift and FreeMakan have sent their volunteers to help with post-flood efforts, such as cleaning and sorting through donated clothes, in Kampung Tengah, Puchong and Taman Sri Muda, Shah Alam.
Volunteers helped flood victims in these neighbourhoods empty out their ravaged homes and clear out residual mud and dirt. These efforts have not been easy but in those few days, many of the affected homes were salvaged.
However, as homes were emptied, the mountains of rotting furniture and garbage began to pile up on the sidewalks and streets of these neighbourhoods. The amount of trash collected poses a serious health hazard for the families living in the surrounding area.
The team began procuring roro bins, back hoes and trucks to help volunteers clean out streets and sidewalks that have been covered in piles of trash.
With these ongoing efforts, the Malaysia Flood Relief Drive has helped thousands of families across the country rebuild and recuperate. But none of it would have been possible without YOUR support.
"We are stronger in numbers"
At times like these, this statement is truer than ever. Although these efforts have brought relief and aid to thousand of victims across the country, our work is far from done.
As the skies continue to weep and the ominous sounds of thunder rumble across the clouds, there is a constant fear that the worse is yet to come…
These affected families and communities are still stuck in this disaster. It will take at least a few months for their lives to have some sense of normalcy – we cannot leave them stranded.
Team UPLIFT and FreeMakan are shifting relief efforts to fourth gear as they continue to distribute essential items, mobilise volunteers and find other ways to provide support to flood-affected communities. However, these efforts will be in vain if they do not have your support.
The team urgently needs funds to provide for specific items needed by flood victims . These include kitchen ware, bedding, necessities for infants, dry food and many more.
If you are able to donate or contribute in any capacity, visit FreeMakan.com now to find out more.
Your contribution, no matter the amount, could bring a so much relief to a family who has lost everything to the floods.
We have the opportunity to help each other. It only lies within our hearts and will.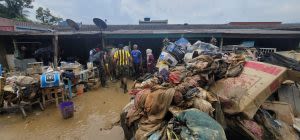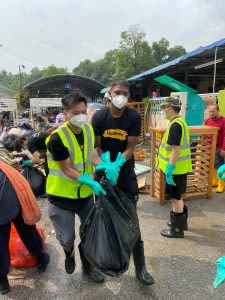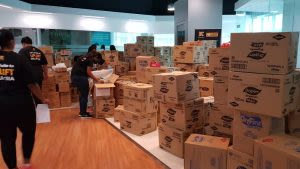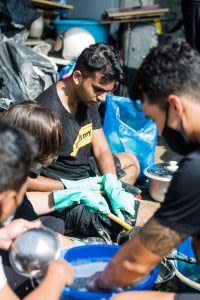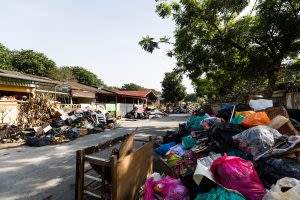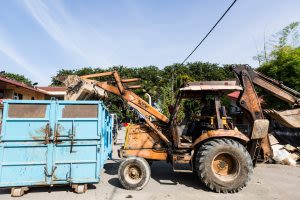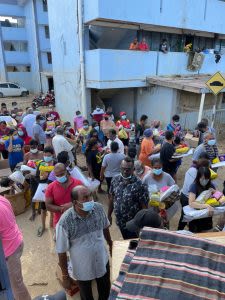 Item 1 of 7