Uplift & AsiaHeroes Volunteers Spread Hope to the Children of Kg Changkat Bintang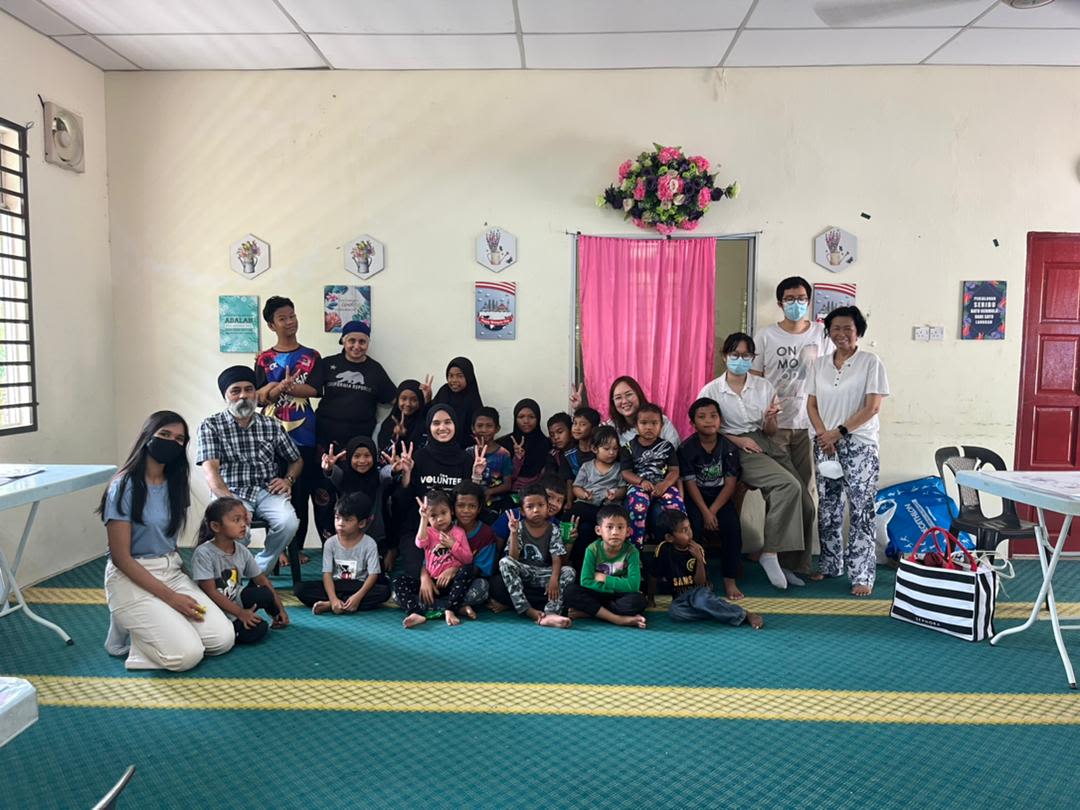 The unrelenting cycle of poverty, a severe lack of resources and a daunting future, void of hopes and dreams...
Thousands of children are faced with this harsh reality simply because they are unable to access quality education.
But with a little effort and teamwork, we can significantly transform their futures...
Uplift.my, together with AsiaHeroes.org, are amassing an army of volunteers to ensure that children, even in the most remote parts of the country, have the chance to pursue an education.
On 17th March 2022, the NGO and volunteer platform set up its first kindergarten in Kampung Serigala to teach Orang Asli children. Since then, they have executed Phase 2, which is to provide tuition classes for the primary school children of Kampung Serigala.
But this is only just the beginning. Their next stop:
Kampung Changkat Bintang...
Nestled in the quaint town of Slim River, Kampung Changkat Bintang is home to Orang Asli families of the Semai tribe.
With limited access to study materials, digital devices and learning opportunities, the children of Kampung Changkat Bintang are at great risk of being left behind.

Uplift's community mobiliser, Ms Parames, reached out to the village with a planned initiative to launch tuition classes on the weekends for the children.

They were incredibly receptive and immediately invited the NGO to set up at the village's balai raya.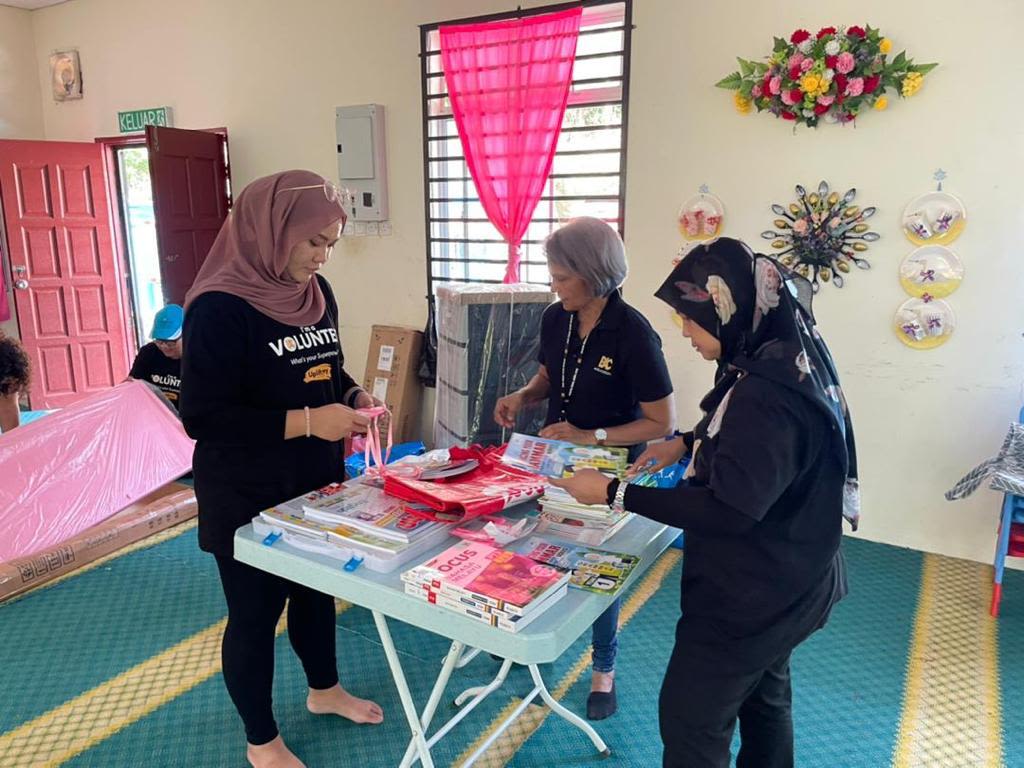 On July 1st, a team of 7 volunteers drove an hour and a half to Kampung Changkat Bintang with the intention of preparing the balai raya for these weekend classes.

Deborah, an Uplift volunteer, grinned sheepishly as she recounted her preparations the night before their visit,
"I knew we'd end up losing data connectivity along the way, so I actually read a map the night before, so I'd be familiar with the roads."

Once the volunteers arrived, they immediately got to work. They split up into teams; a few of them swept the floors, some moved furniture and the rest had an especially confusing task - building shelves!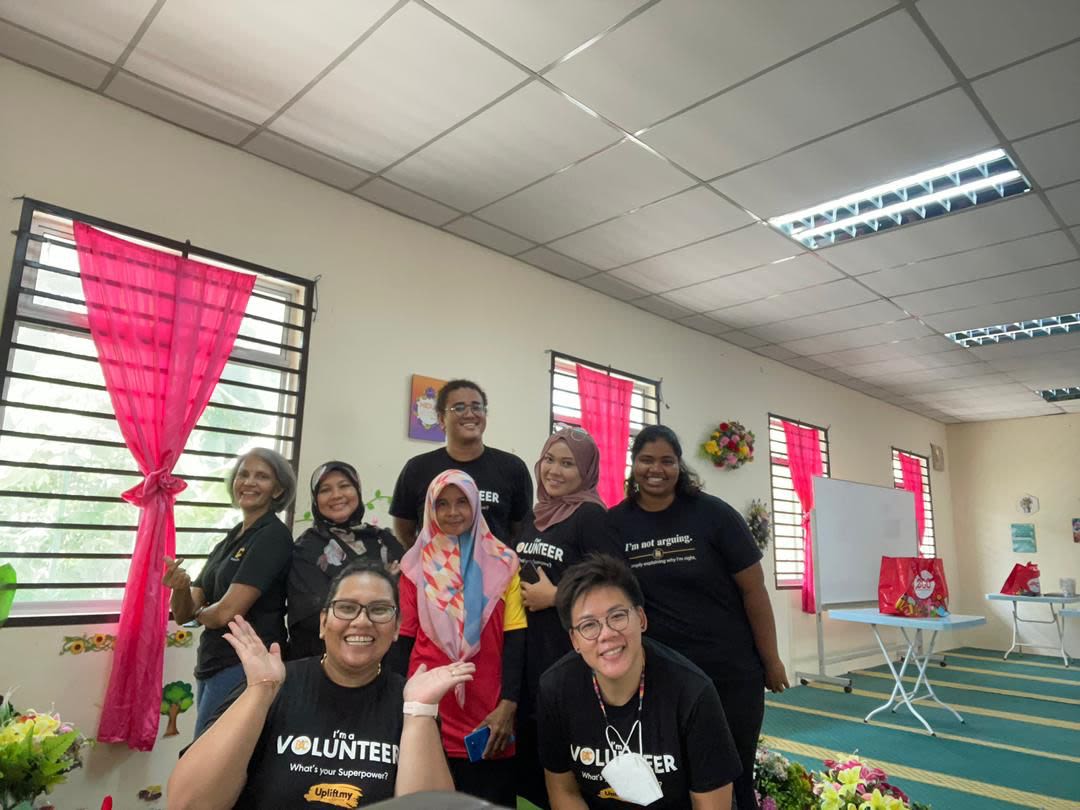 Three volunteers – Farid, Jennifer and Deborah – spent the better part of the day making sense of instructions and putting together shelves for the children to store their books and learning materials.

"It was a lot of work, but it was the best kind of exhaustion. It was almost as if we left our identities behind as we drove to Slim River. We weren't managers, CEOs, or staff - we were volunteers with one job at hand: preparing shelves for the children."
As the day passed, a few curious primary school kids visited the balai raya. Aliah, an Uplift volunteer who loves teaching children, spent some time with them.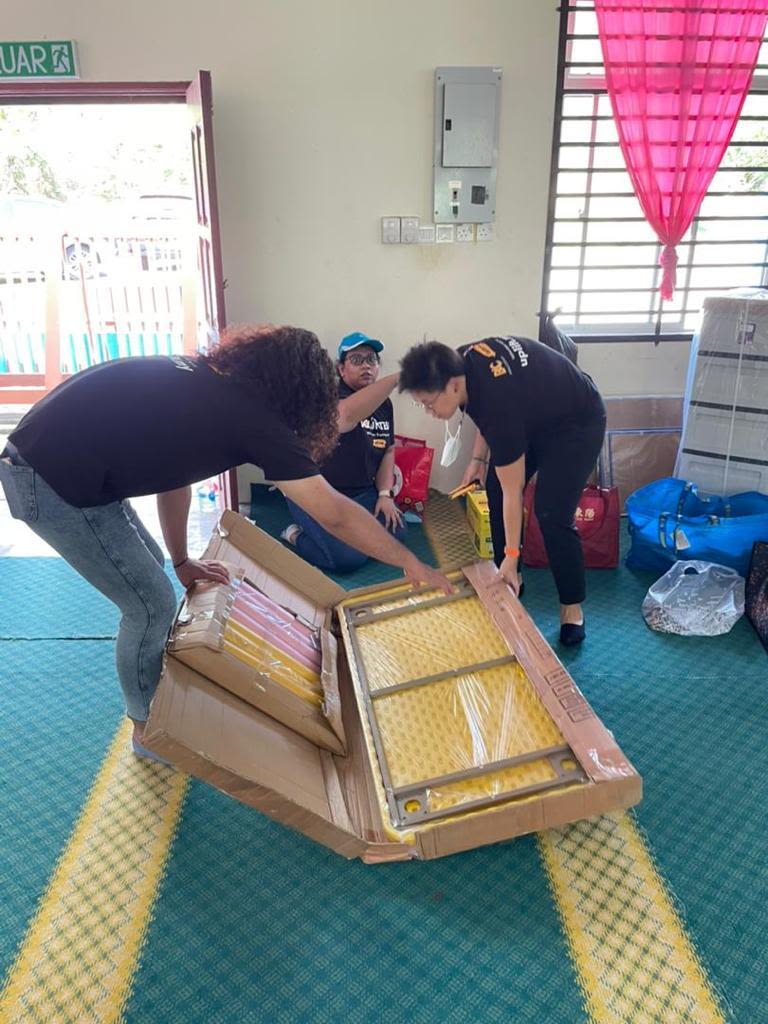 "It was amazing how enthusiastic they were about learning! Some even expressed an interest in specific subjects like Maths and Science."

The Uplift volunteers had a productive visit, having successfully set up the balai raya at Kampung Changkat Bintang for the weekend tuition classes. Without delay, the NGO sent another team of volunteers, spearheaded by Kumar Nagalingam, on July 2nd.

Kumar led an art class with the children, teaching them basic painting techniques and giving them a chance to explore their creativity.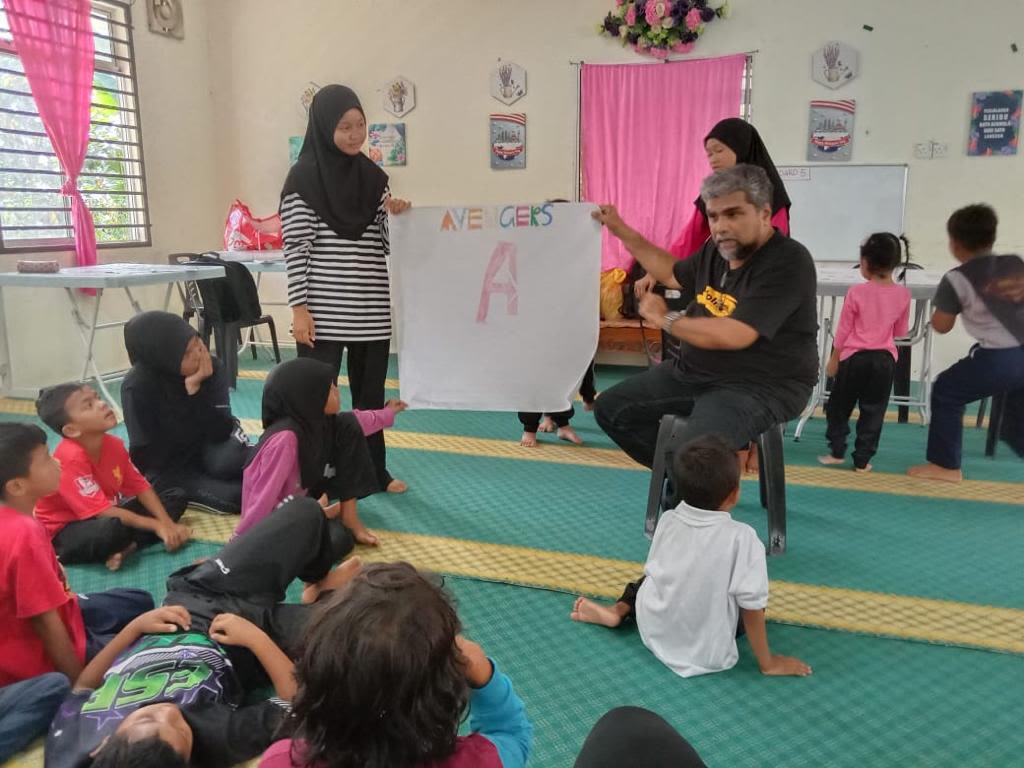 From these visits, one thing was made abundantly clear: the children of Kampung Changkat Bintang have endless potential. And more importantly, they are enthusiastic about learning.

Imagine having to suppress this desire to learn simply due to a lack of resources and access to equal opportunities?

We cannot sit idly by and allow them to be left behind.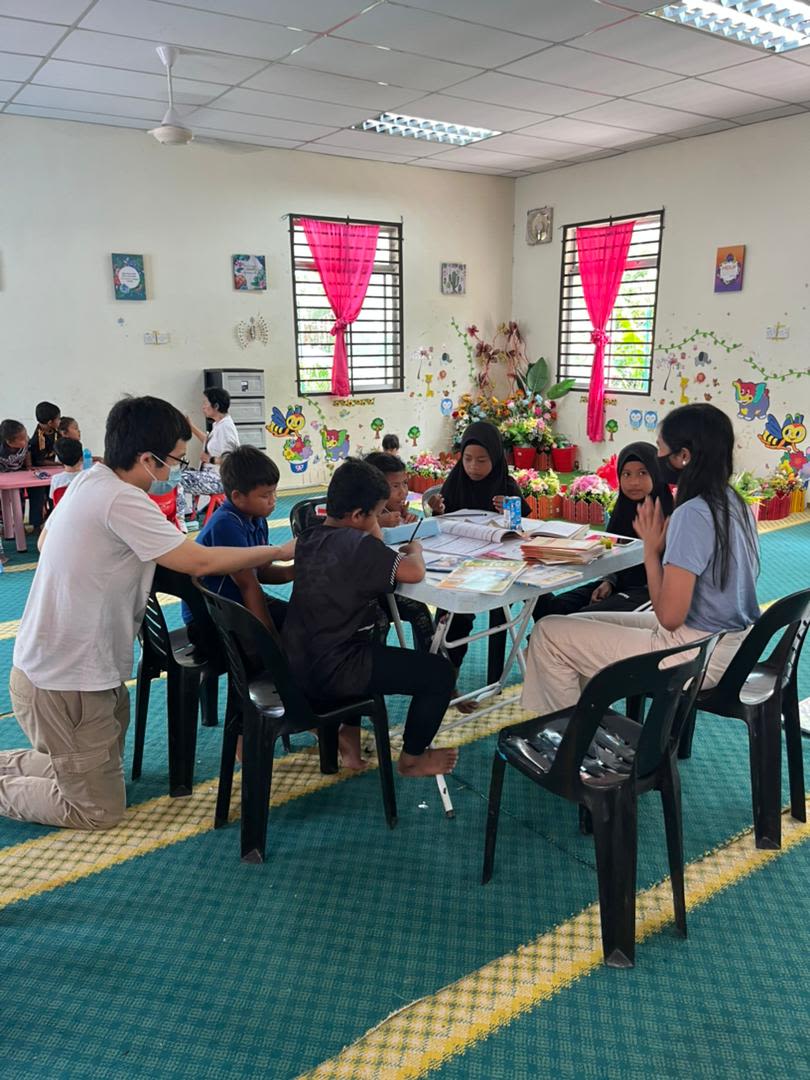 Team Uplift and AsiaHeroes are shifting efforts to fourth gear as we reach out to communities in even the most remote parts of the country, like Kampung Changkat Bintang.

If you'd like to volunteer your time for this transformational cause, please reach out to Ms Parames (+60 16-244 9385) / Mr Kumar (+60 12-603 9321) or visit asiaheroes.org.

Together, let's ensure no child gets left behind in their pursuit for quality education and a chance to break free from the vicious cycle of poverty.