UPLIFT Gives Children the Gift of Art
UPLIFT works hand-in-hand with the BAC Education Group to bring the joy of art to underprivileged children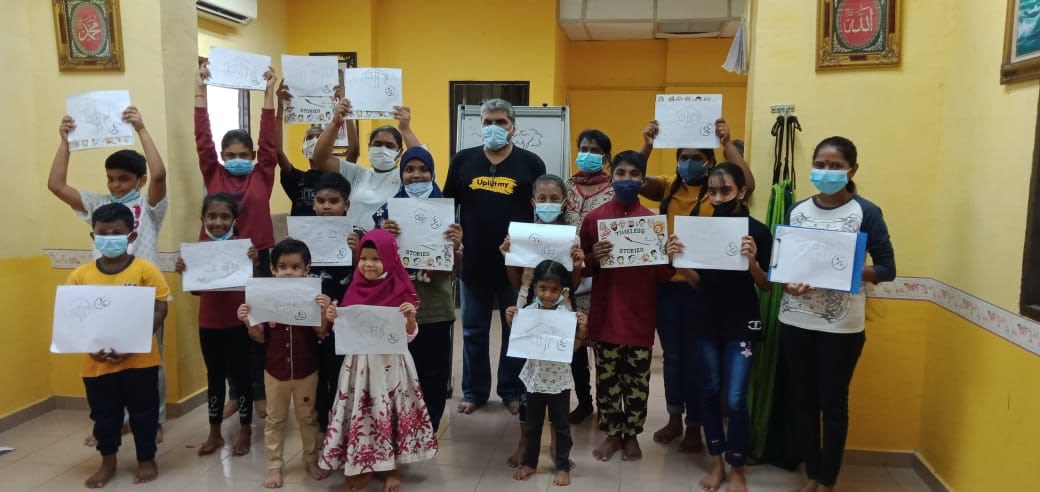 "There are two distinct languages. There is the verbal, which separates people… and there is the visual that is understood by everybody."
- Yaacov Agam
BAC Education recognises that skill and potential lies in various places for each person. As a community, we can focus on improving a specific skillset, or we can work towards developing a well-rounded community.
In line with this, the head of Skills Academy, Mr. Kumar Nagalingam is a man on a mission. In partnership with the Skills Club and Uplift, Mr. Kumar has been holding art workshops for children of the B40 community.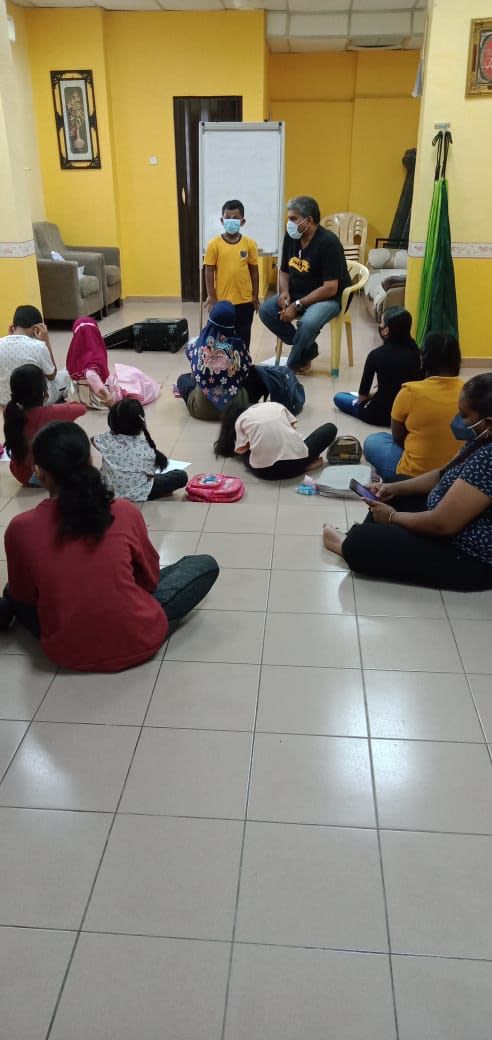 These workshops aim to give children from B40 communities a chance to develop themselves in other areas besides the usual reading and writing. According to Mr. Kumar, this activity allows them to exercise different parts of their brain.
Since 10th April 2022, Mr. Kumar has conducted several sessions in Bahau and Kepong respectively. Each workshop hosts about 20-30 children per session.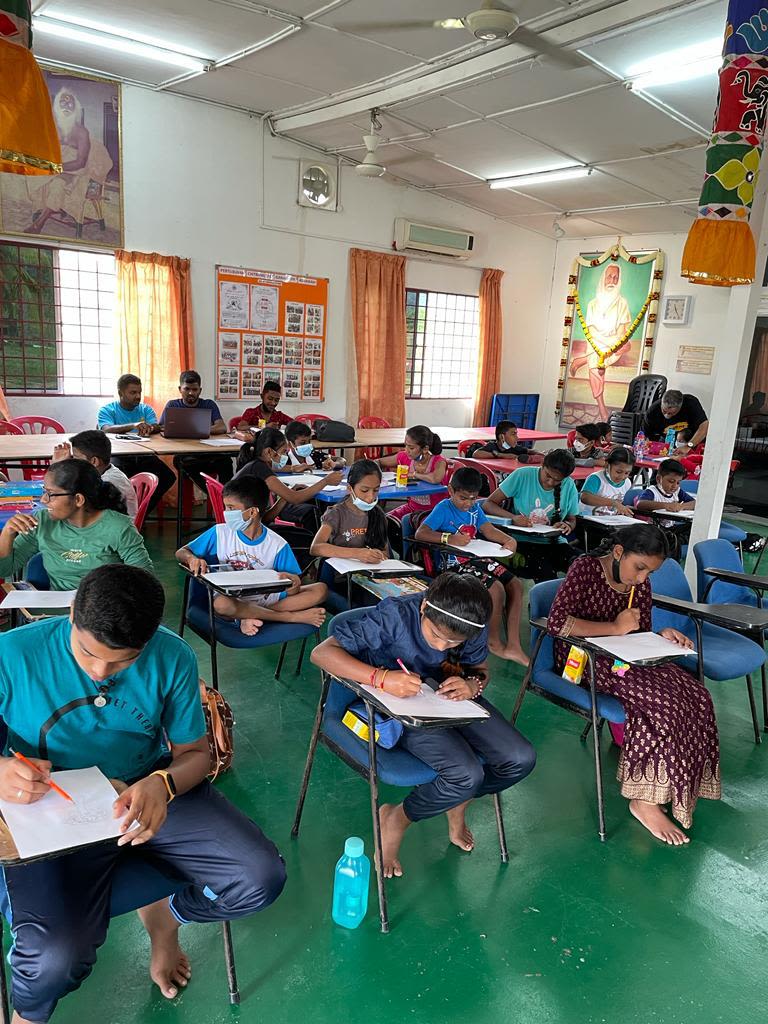 For the two and a half hours that he is there, he goes over some basic rules of art with the children.
"For the first session, I wanted it to be an eye-opener for them. I asked them to draw a house. Most of them drew it the typical way with a 2ft door, windows and windows extremely high up. Then I pointed out how ridiculous and impractical it would be to live in this house. After that, I showed them ways to vary their drawing with elements like a kitchen, a living room and adding in 3D elements," Mr. Kumar explained.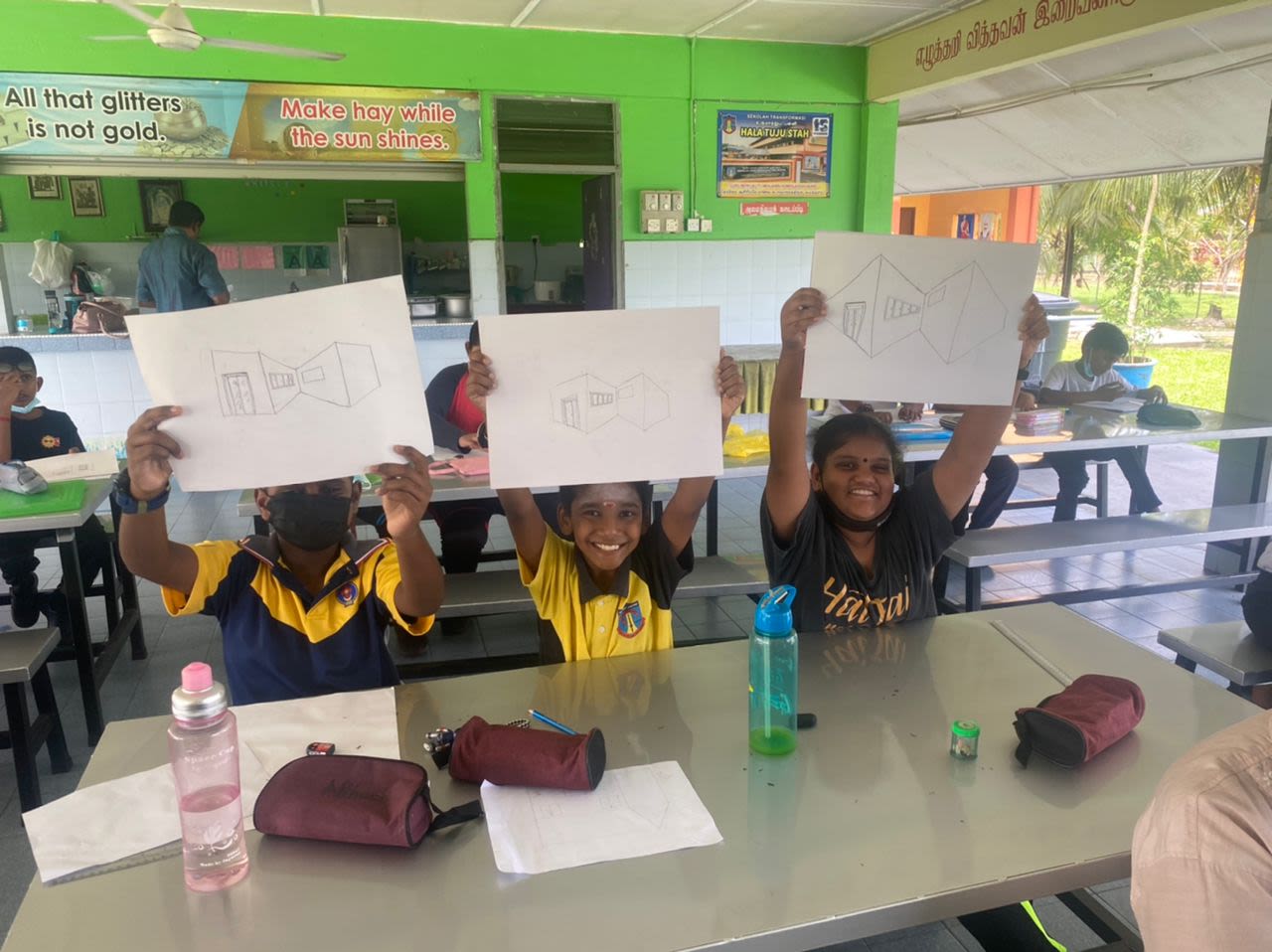 Mr. Kumar also plans to cover other facets of art with the children, such as shapes, dimensions, shading and shadows, to name a few. He also aims to start on the basics painting and colouring with the children. With his experience of conducting art workshops during the pandemic, he has both the source material and the necessary outline to create a lesson plan for these children.
"What I want to do is teach them the fundamentals of drawing, like the fundamentals of 3D and fundamentals of drawing a face for example. Then I will slowly move on to things like movement."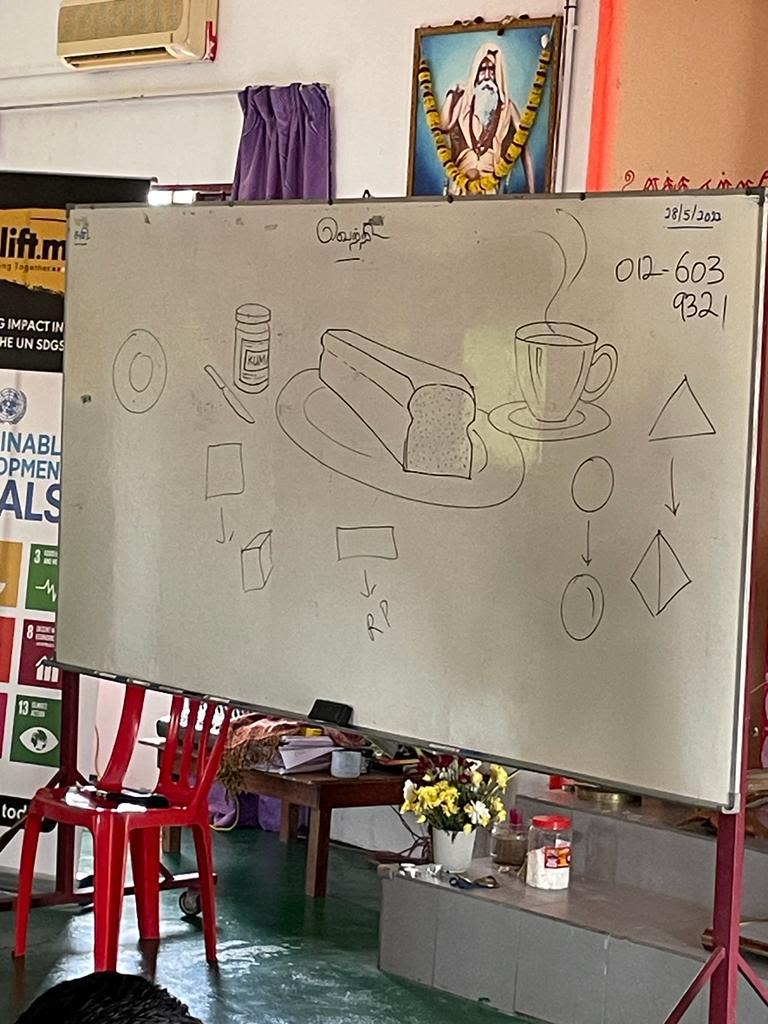 Mr. Kumar is in the process of identifying the children in these communities who have great potential in the field of art. He plans to hone their skills and encourage them to pursue an artistic career path–should they wish to do so.
The future is bright for these children as their experience in these classes opens the door to a sparkling vista of possibilities. Whether or not they choose to pursue art in the near future, for now, they will enjoy an enriching experience with these sessions.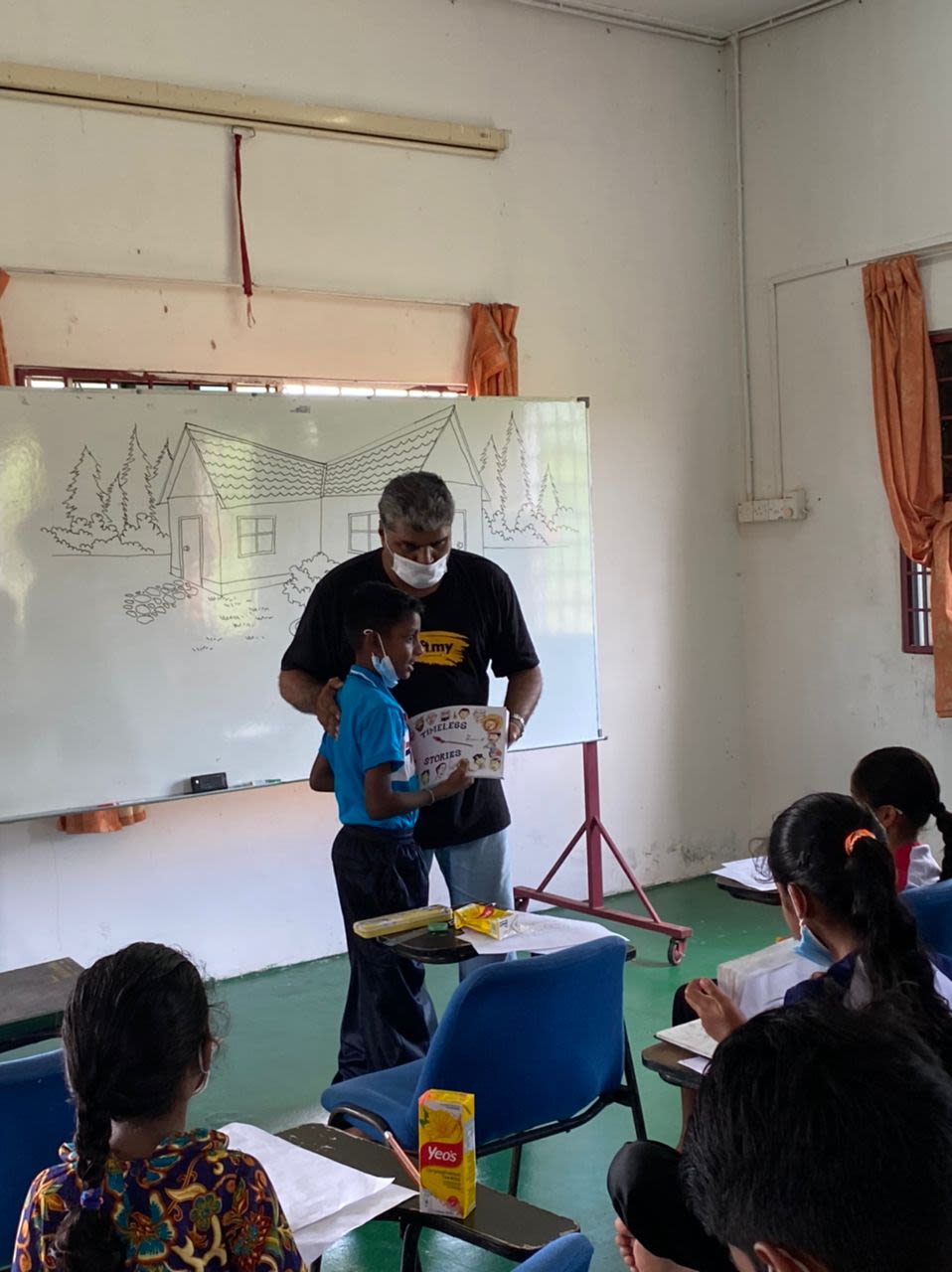 Mr. Kumar is looking for volunteers to help him in the Selangor area. If you have a heart for children and a passion for art, this is the place for you to be. Contact him now for more details!
Mr. Kumar Nagalingam: +60 12-603 9321